Blog
Website Relaunch
Murdoch Wickham are excited to present their new online presence for 2017. As the practice heads in to its 35th year, it's an opportune time to reflect on the successes, the learnings, and the challenges and evolve to the next level.
We have always felt that the three key values that underline the Murdoch Wickham
philosophy
are the key to our success. Growing the awareness of these values is very important to us, we have therefore shaped the look, feel and interaction of our new site with this in mind in order to best convey our message by showcasing our
best work
and
range of services
.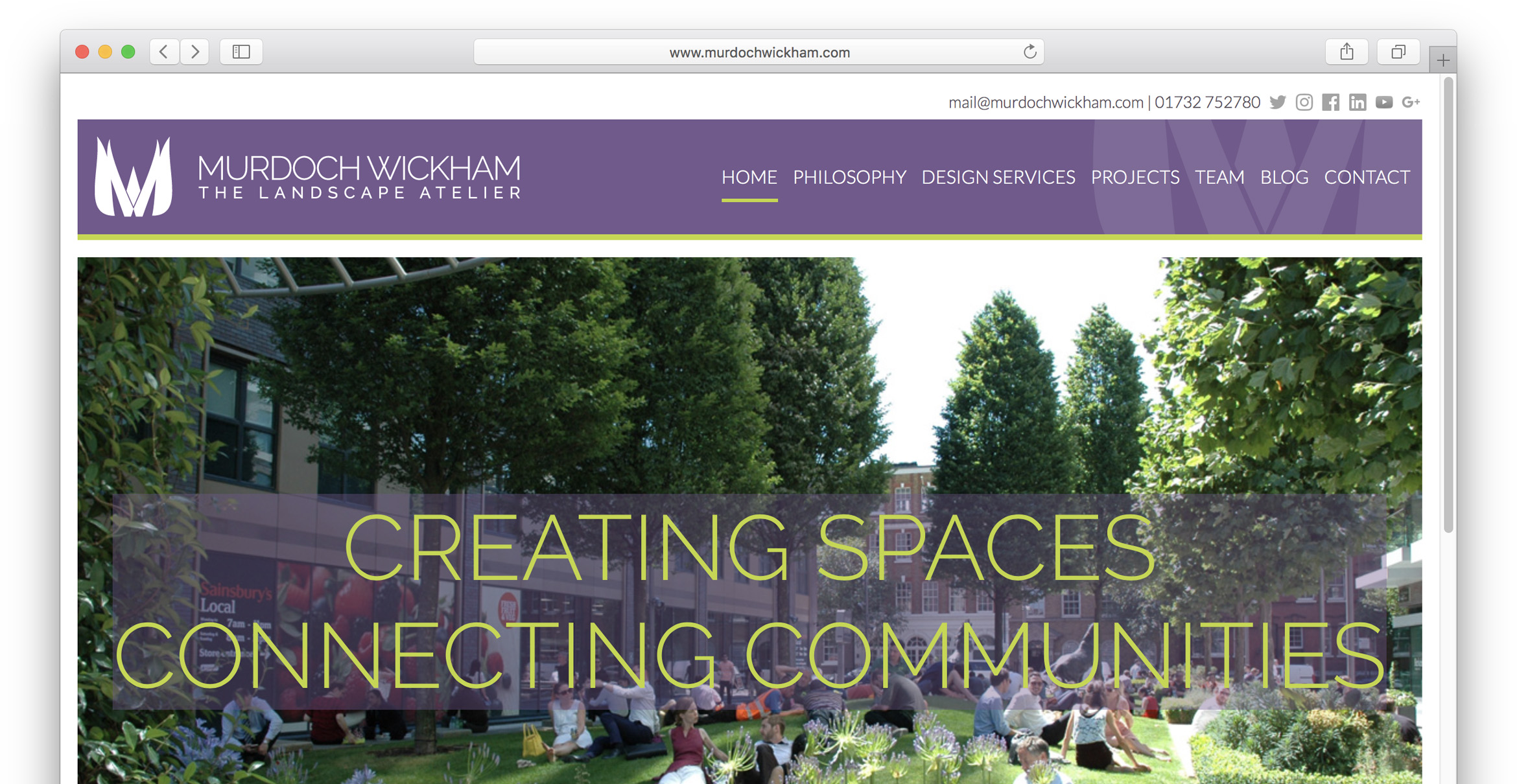 Our landscape design style is traditional in approach yet contemporary in delivery. We work towards connecting people through well designed easy to use spaces, now though our new site we have brought these design principals onto the web.