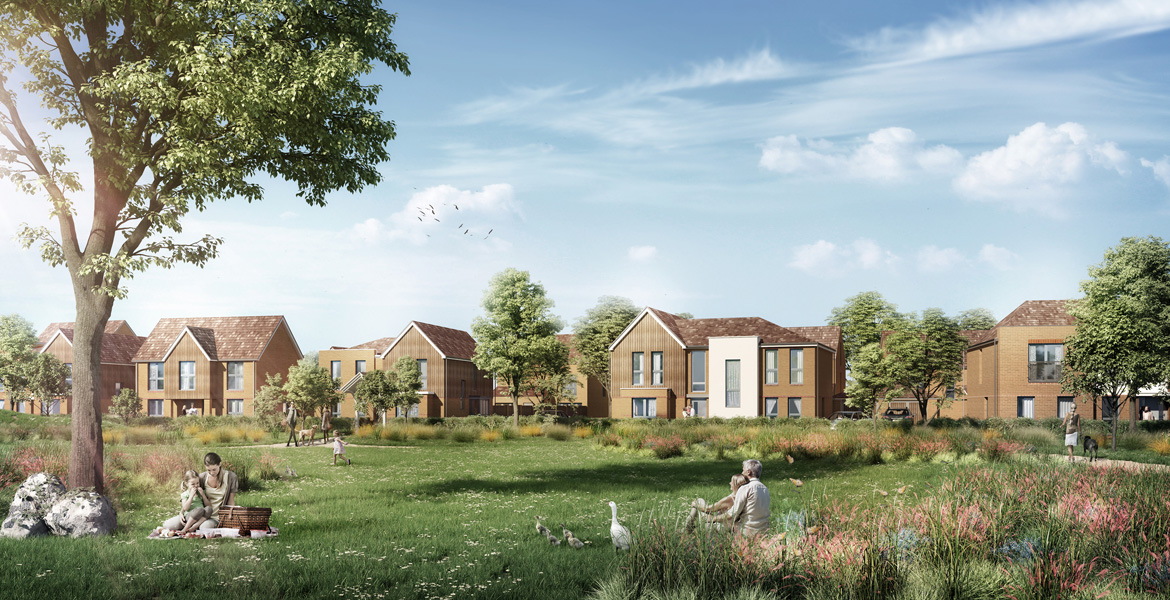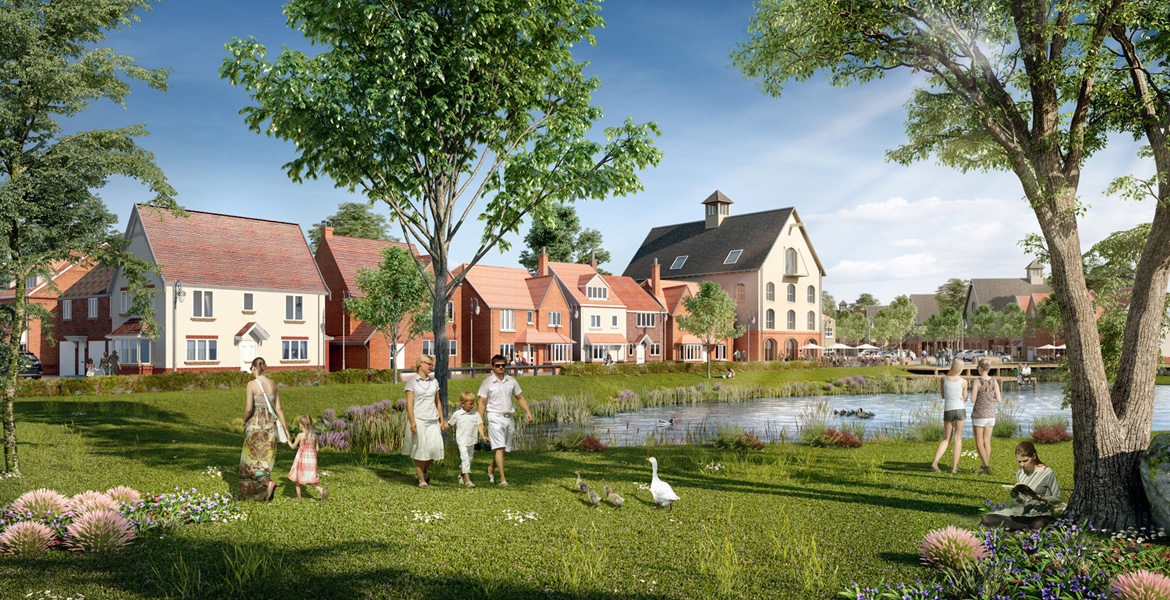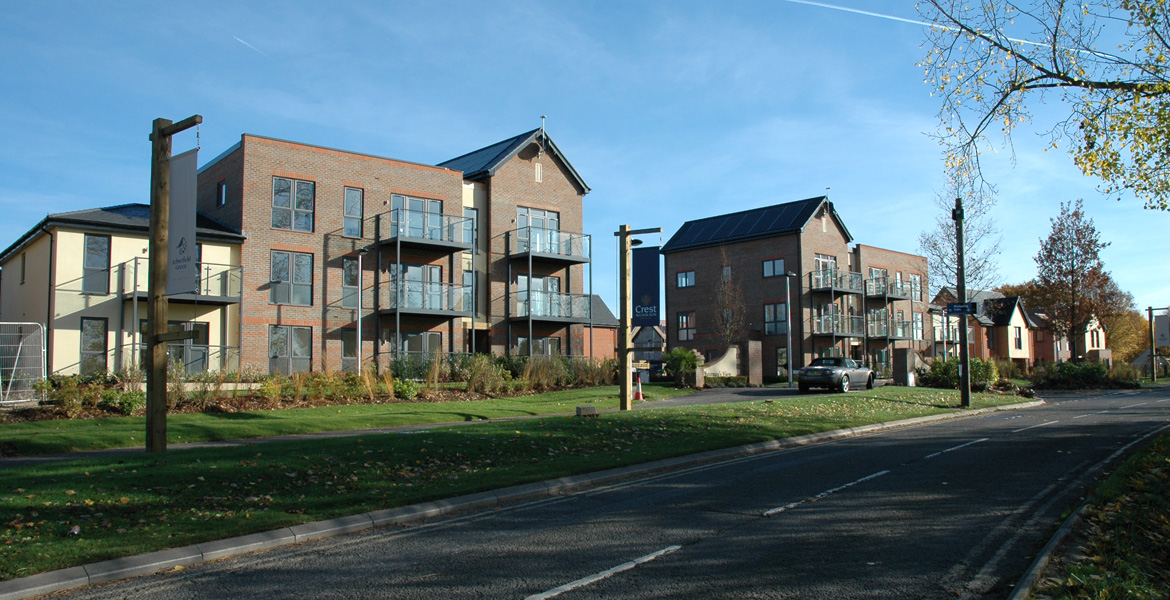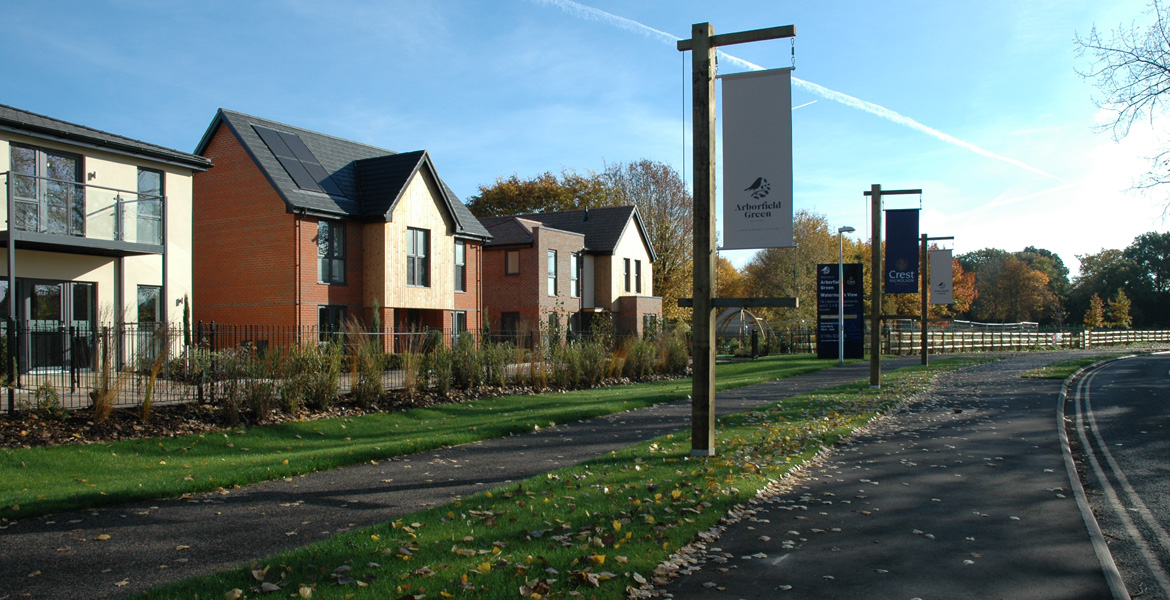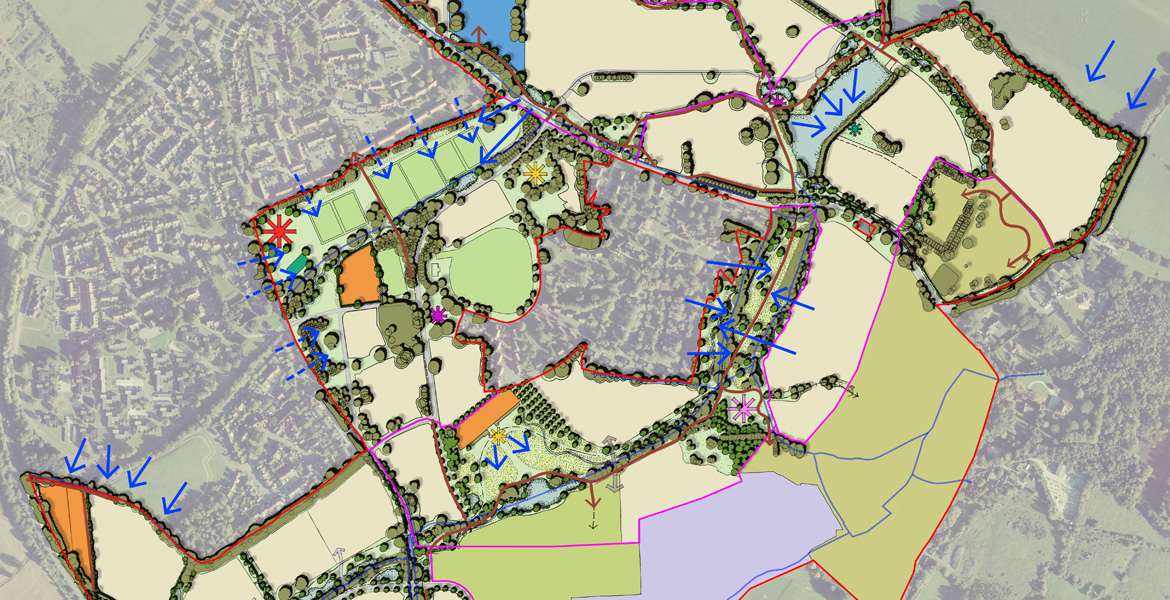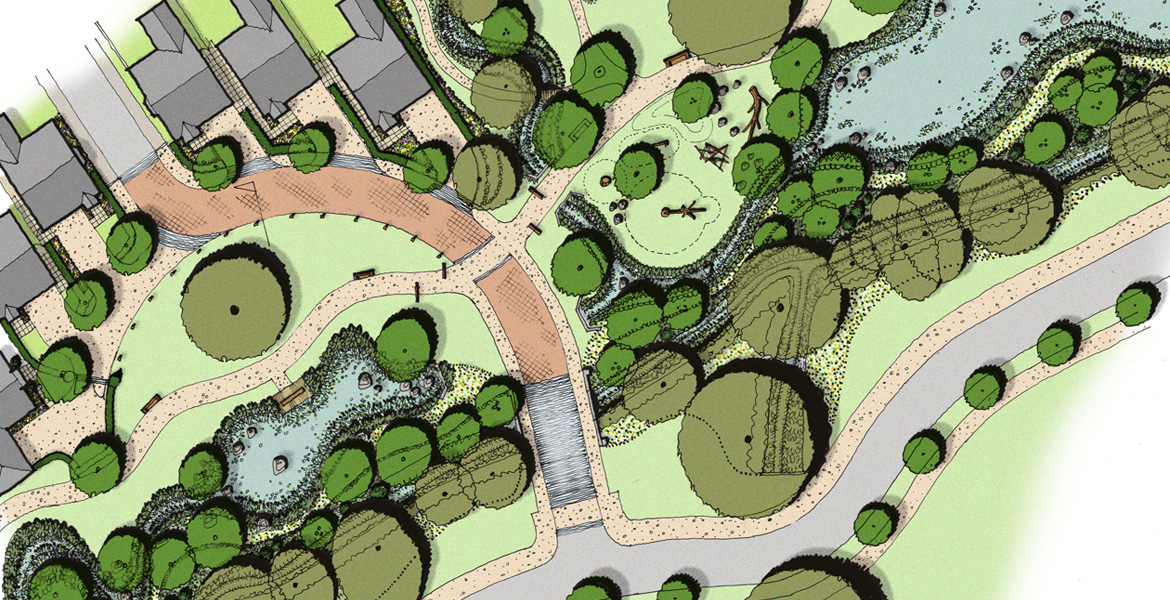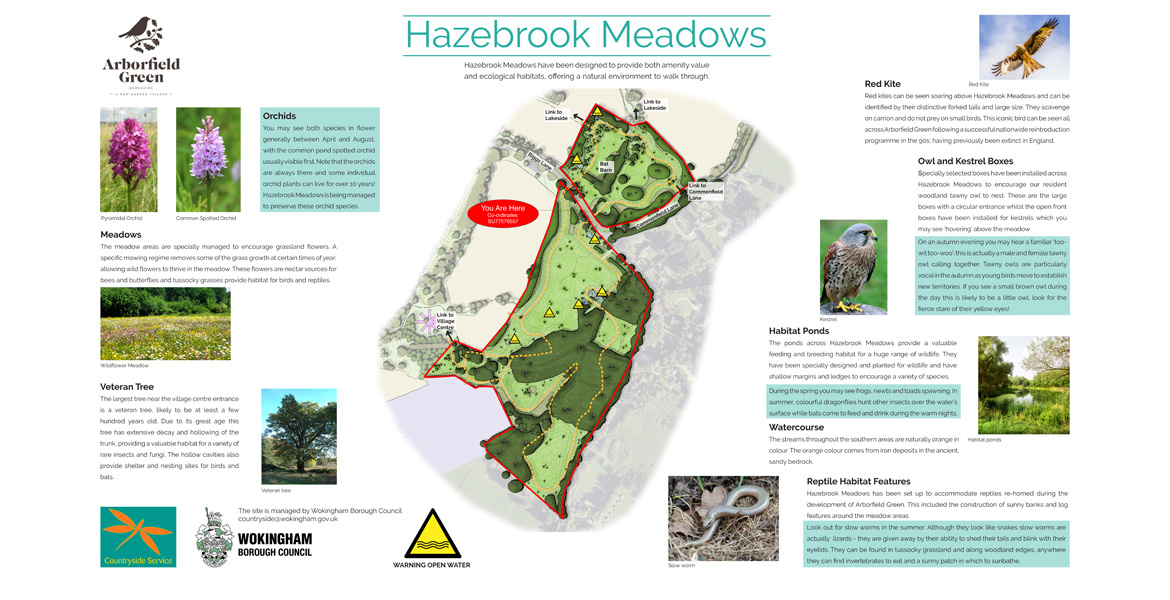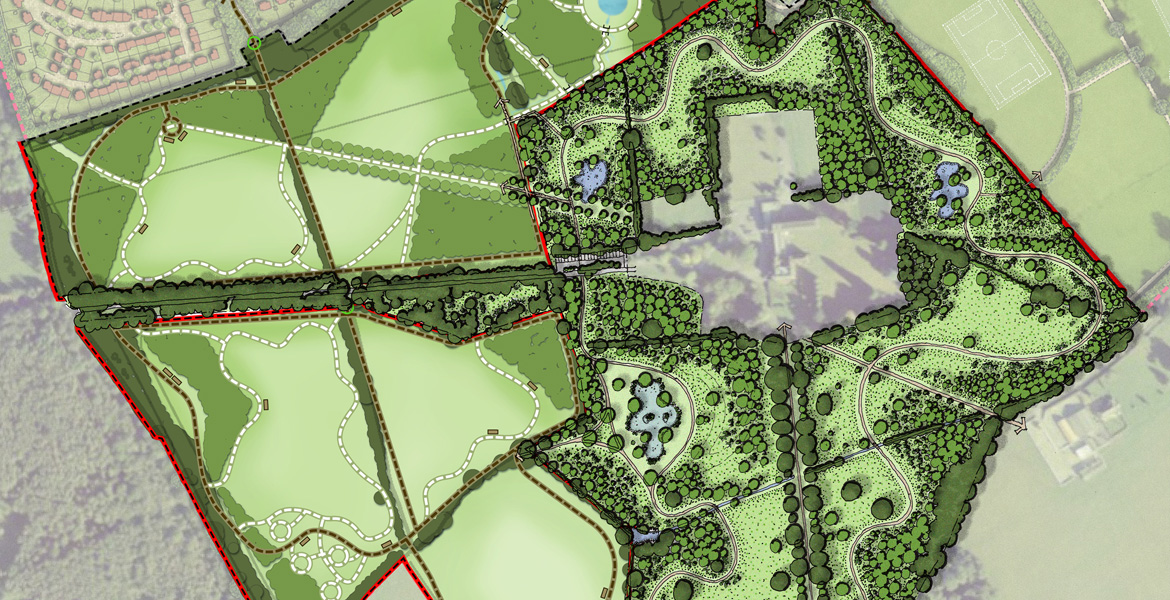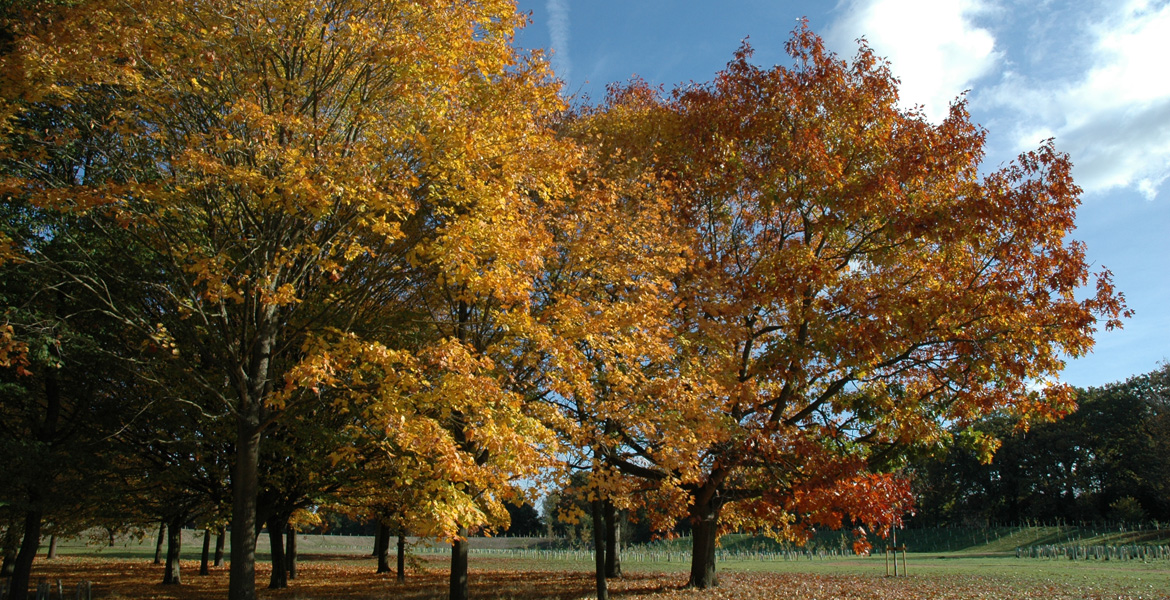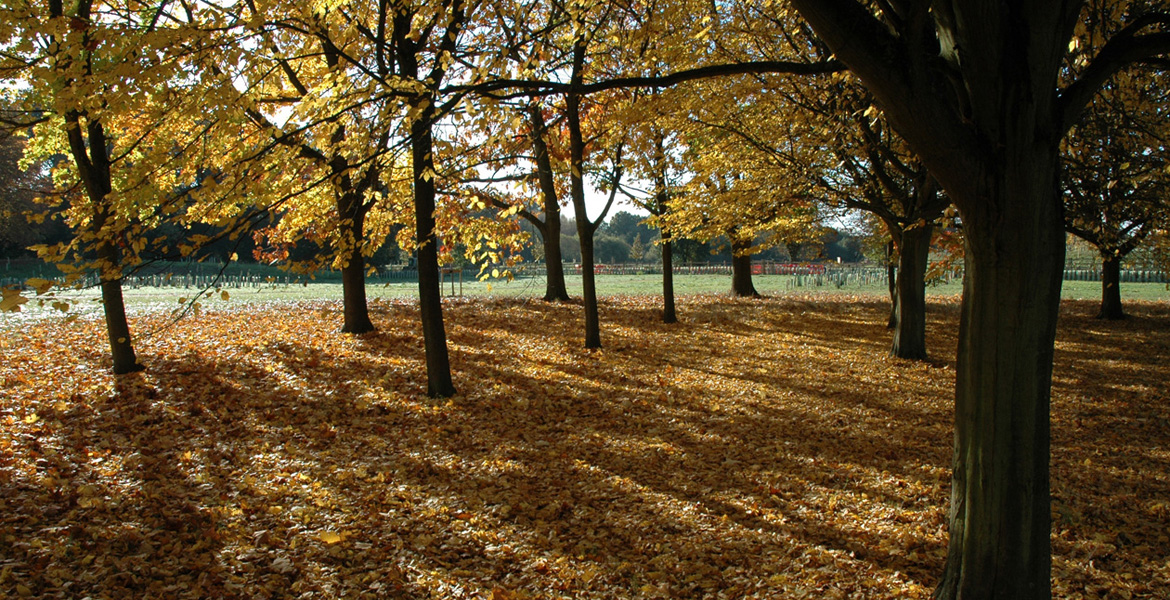 Nestled within the Berkshire countryside, the Arborfield Green development offers a stunning landscape framework.
This development from Crest Nicholson will deliver a new garden village community of up to 2,000 new homes.
The MW Approach
For the outline planning permission MW worked closely with the design team to develop a landscape strategy and vision for the masterplan, our services included preparing the green infrastructure strategy and SANG strategy. MW have continued to work on the Arborfield Green project through to the detail design and construction stages.

MW's Landscape Strategy for Arborfield Green
The MW Vision
The core of the masterplan stems from the creation of an inter-connected green grid that drapes over the entire site providing a network of linear green spaces. The major feature of the green grid is the arterial linear park that travels along the bottom of the valley floor following the existing water course for the entire length of the site. Traversing into this are a series of landscape ribs of varying widths which connect the site boundary to the centre of the site.
This naturally parcels up the site, creating the varying development cells which benefit from a high value build 'coast-line' fronting onto quality public realm. These ribs are designed to host safe pedestrian/cycle routes, ecological corridors and the site's SUD system.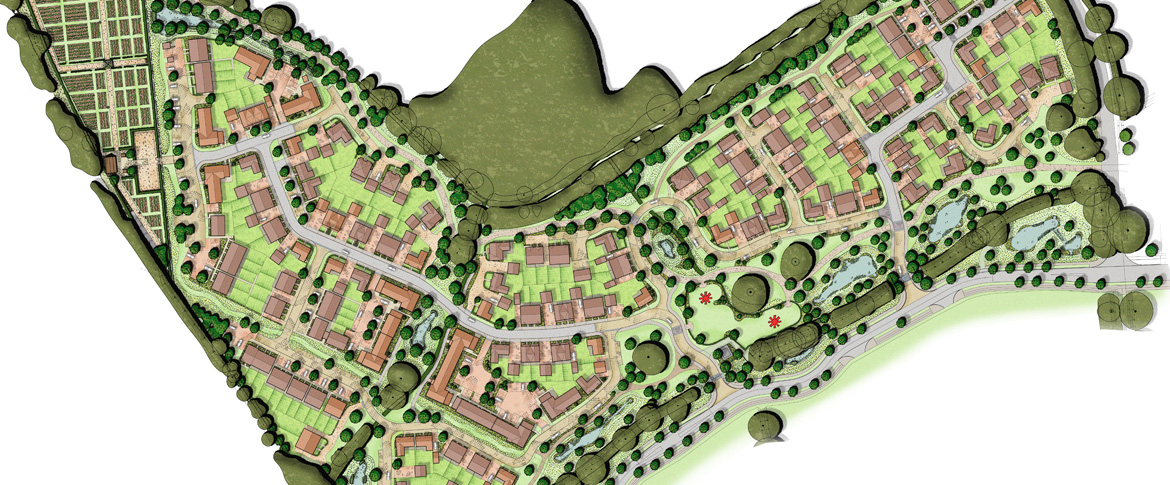 MW's Landscape Masterplan for Arborfield Green's Nightingale Fields
The MW Touch
Landscaping has been a key component for the masterplan development at Arborfield Green. This continues to be with a strong emphasis on the landscape providing a balance between ecology and amenity where both co-exist in parallel to provide a beautiful and naturalistic landscape for play and bio-diversity.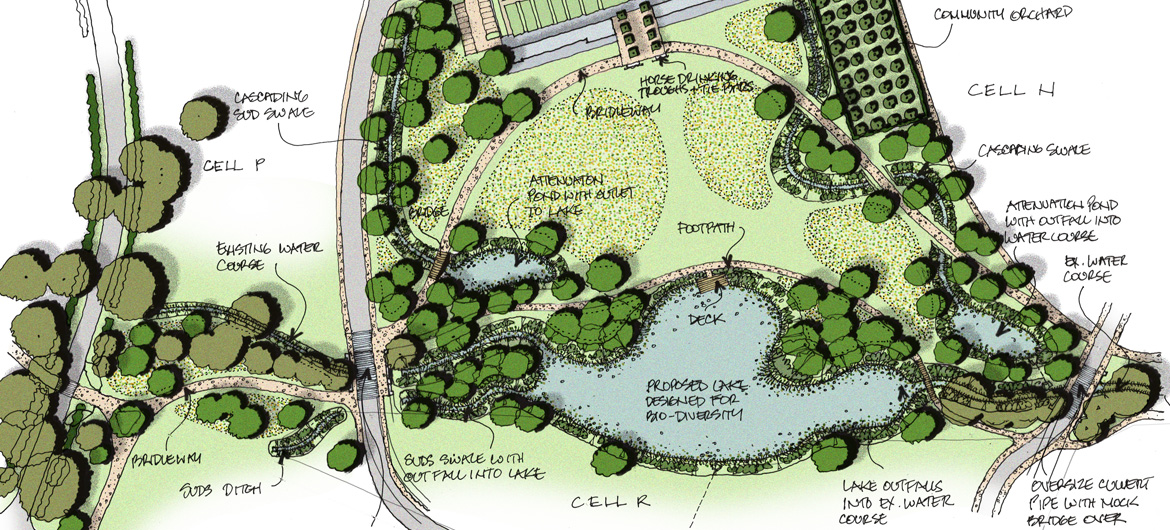 Arborfield Green Valley Bottom Linear Park
Project Details
Sector
Residential
Client
Crest Nicholson
Status
2013 – Ongoing