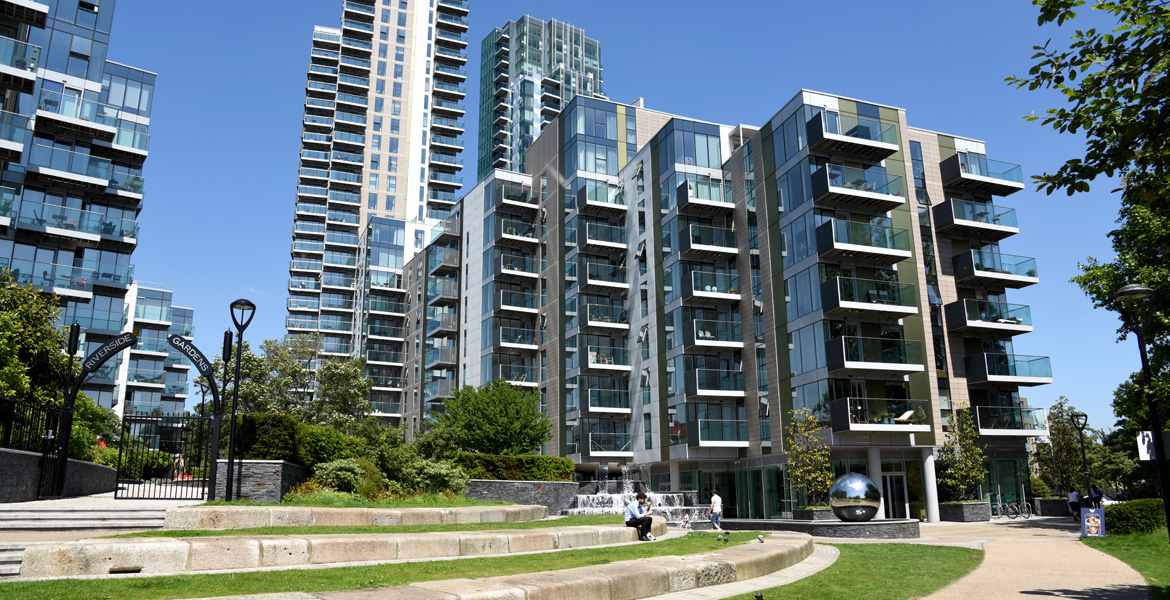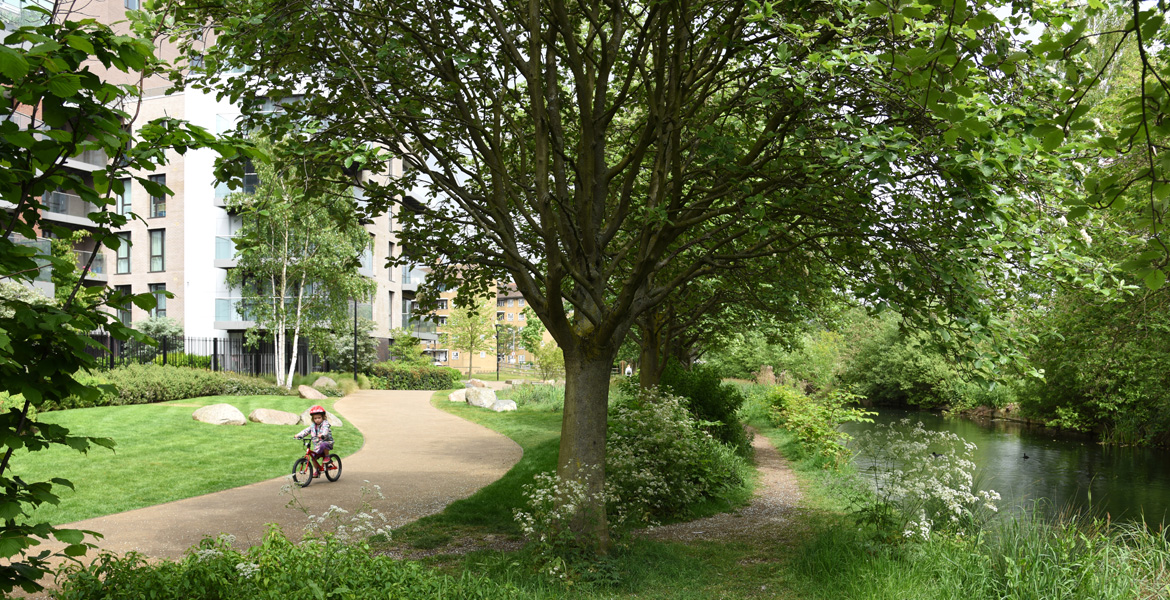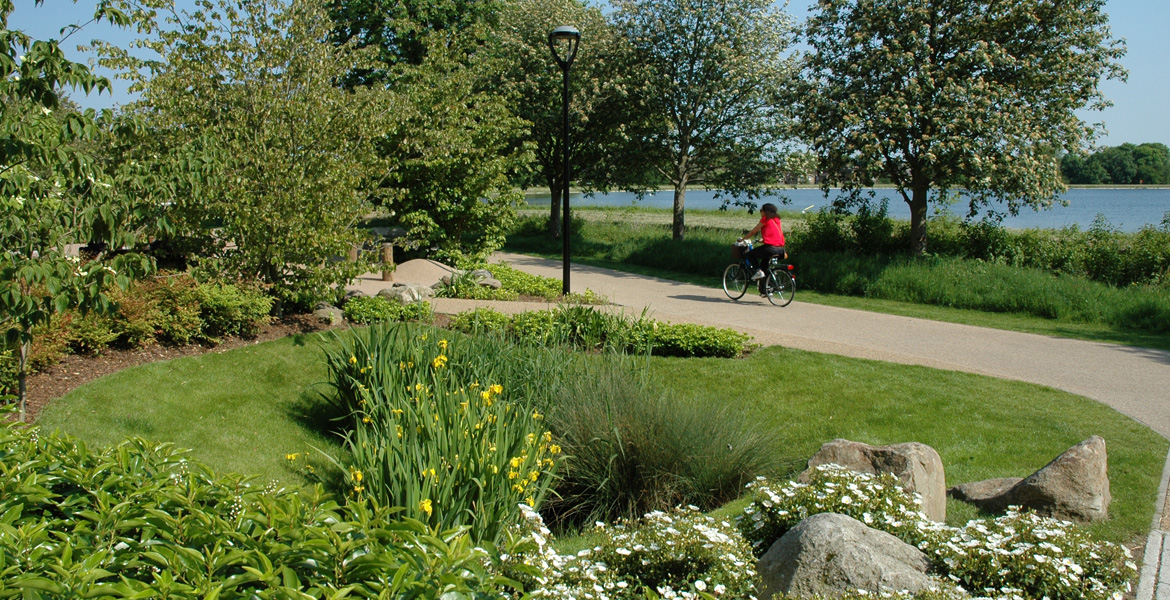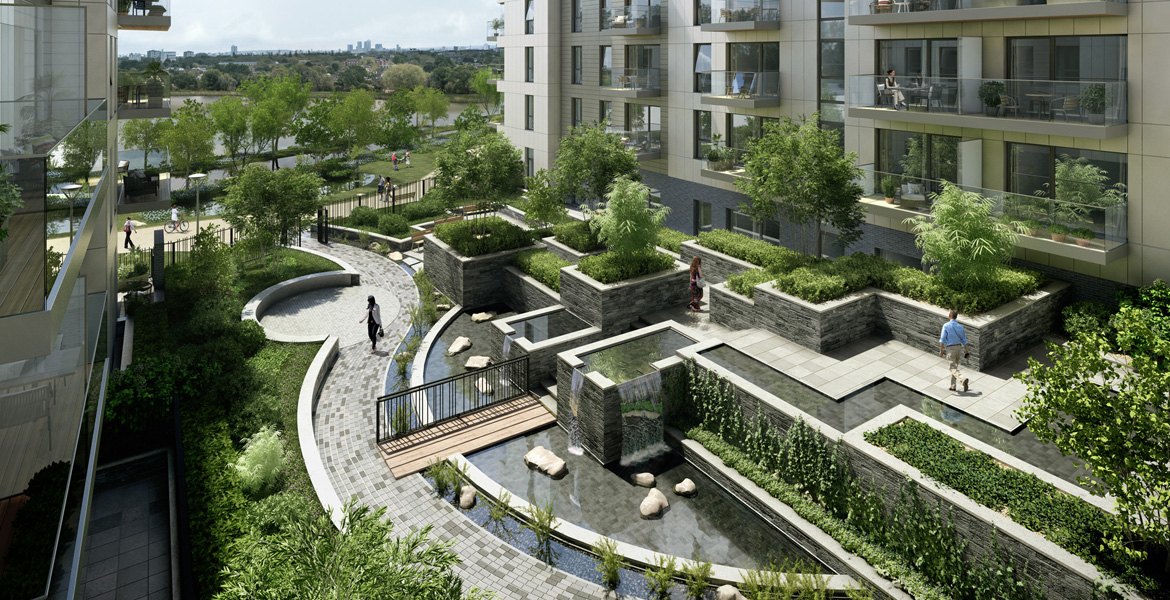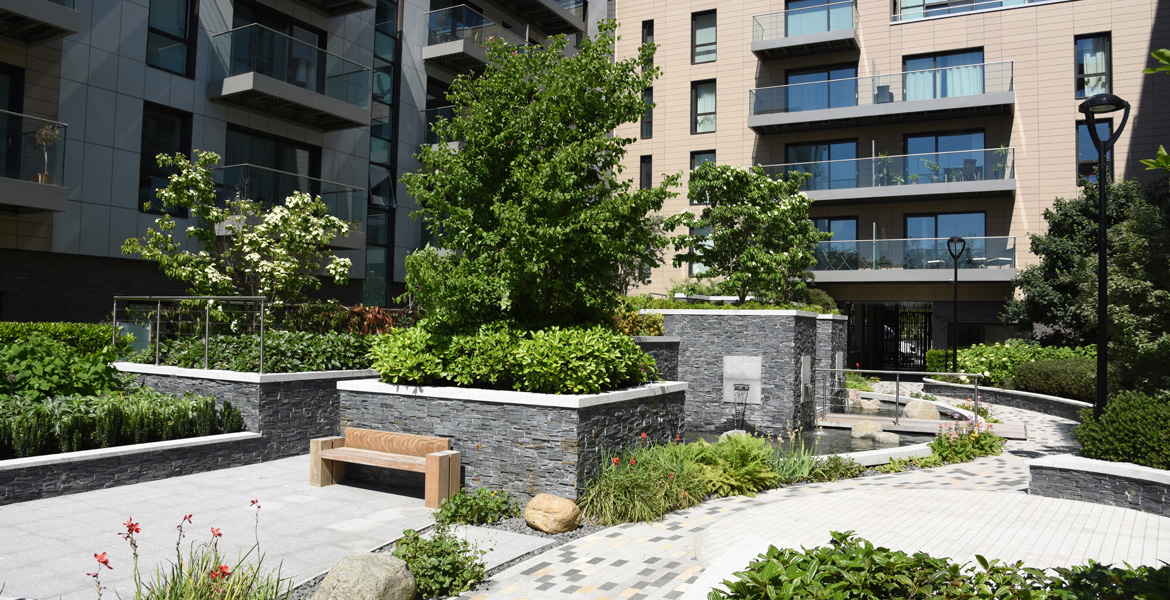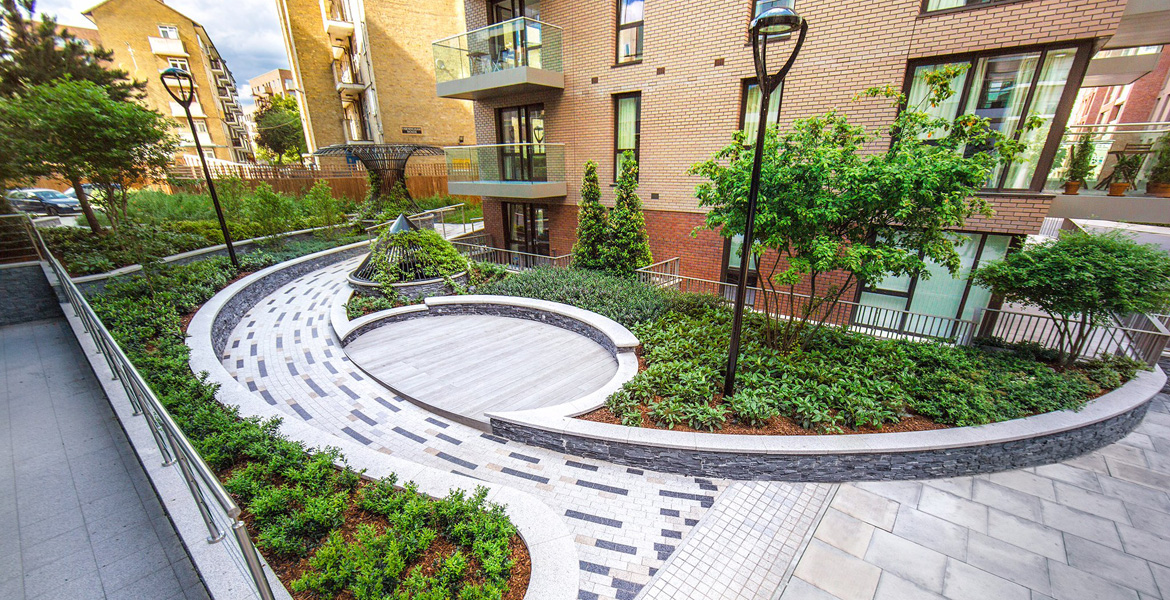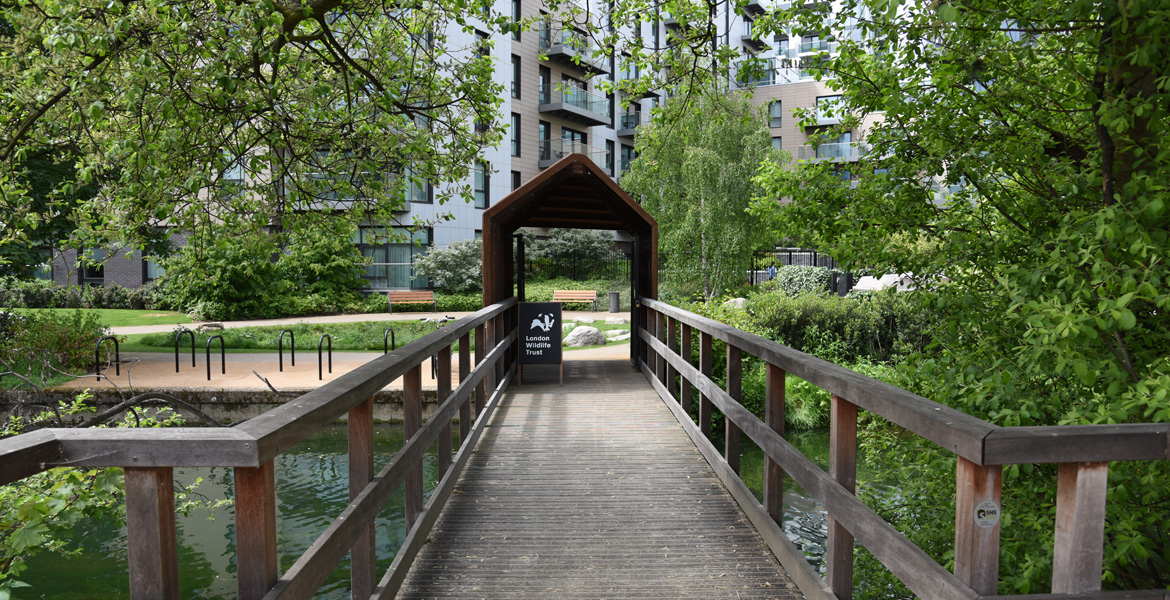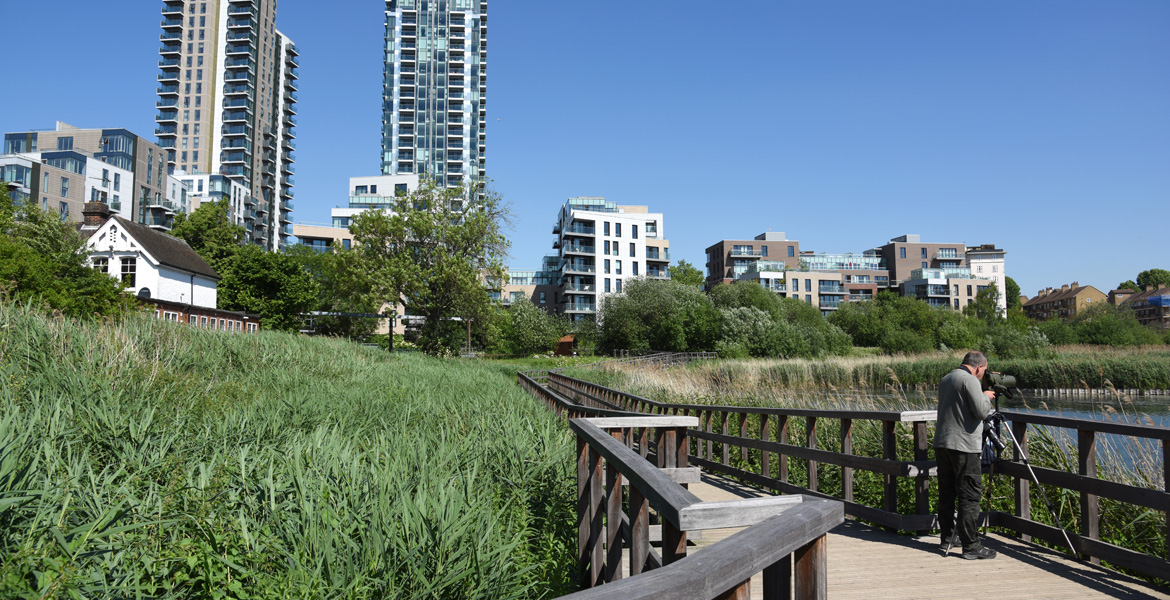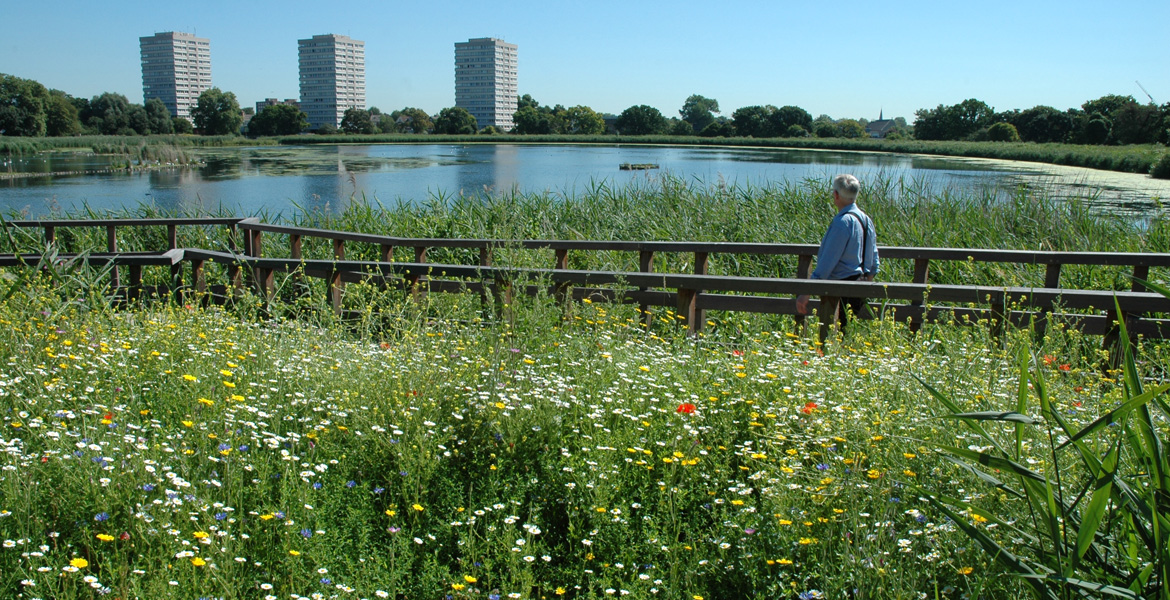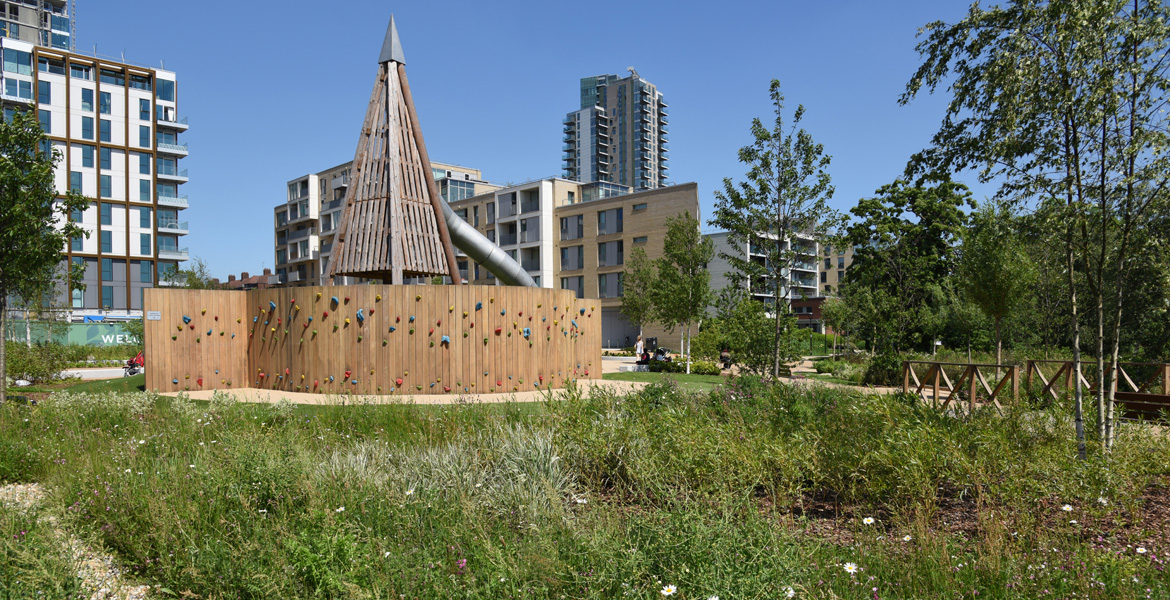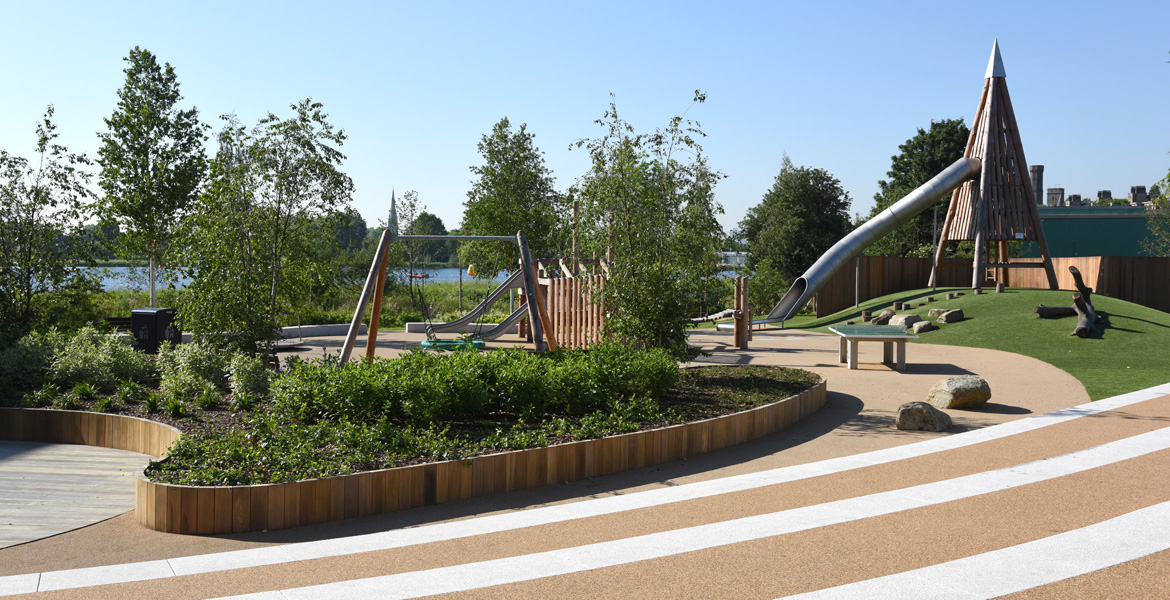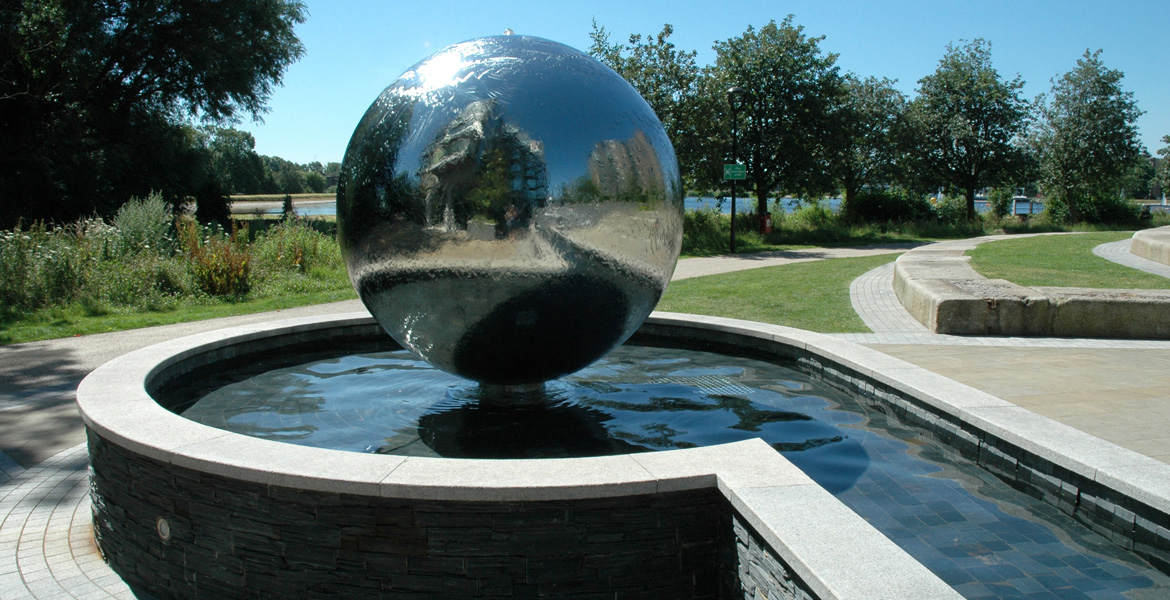 Woodberry Down is an exciting and inspiring regeneration project in North London, which will be one of the UK's largest estate redevelopment projects.
This prestigious development from Berkeley Group will provide 4,600 new homes across a 26 hectare site. Situated on the banks of the New River, and facing the Stoke Newington East and West Reservoirs.
Featured Video
The MW Approach
Murdoch Wickham have been working on the Woodberry Down project since 2010, delivering a number of phases across the development, including the design and improvement of the New River walkway, as well as a number of courtyards, amenity spaces and green routes. New River and the river footpath go through the Metropolitan Open Land (MOL).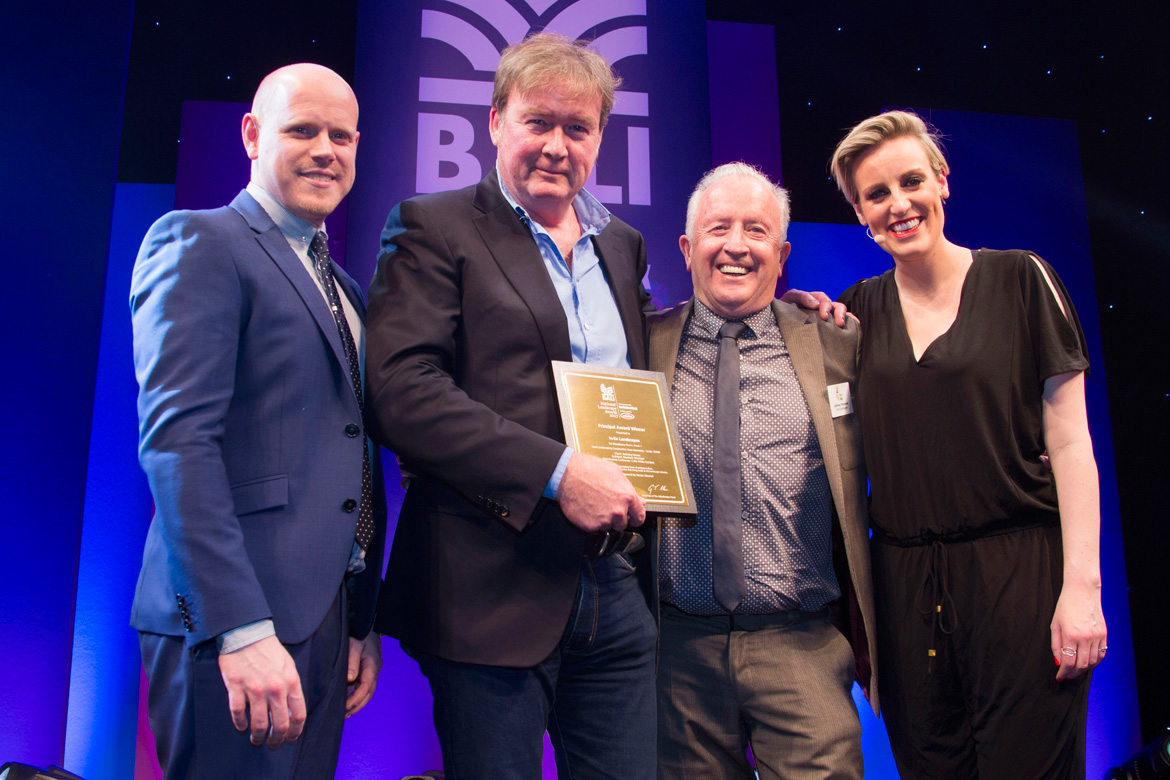 John Murdoch with members of the Woodberry Down team receiving the Principal Award in the Hard Landscaping Construction Under £300K category for KSS3 Block 1 at the 2017 BALI National Landscape Awards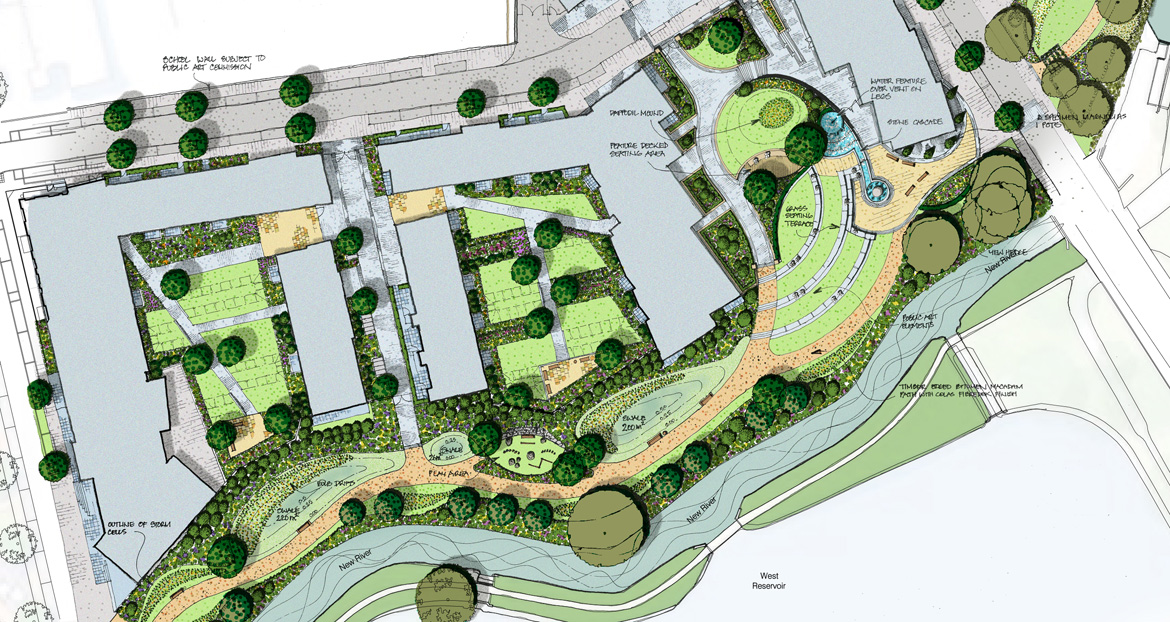 Murdoch Wickham's Landscape Masterplan for Woodberry Down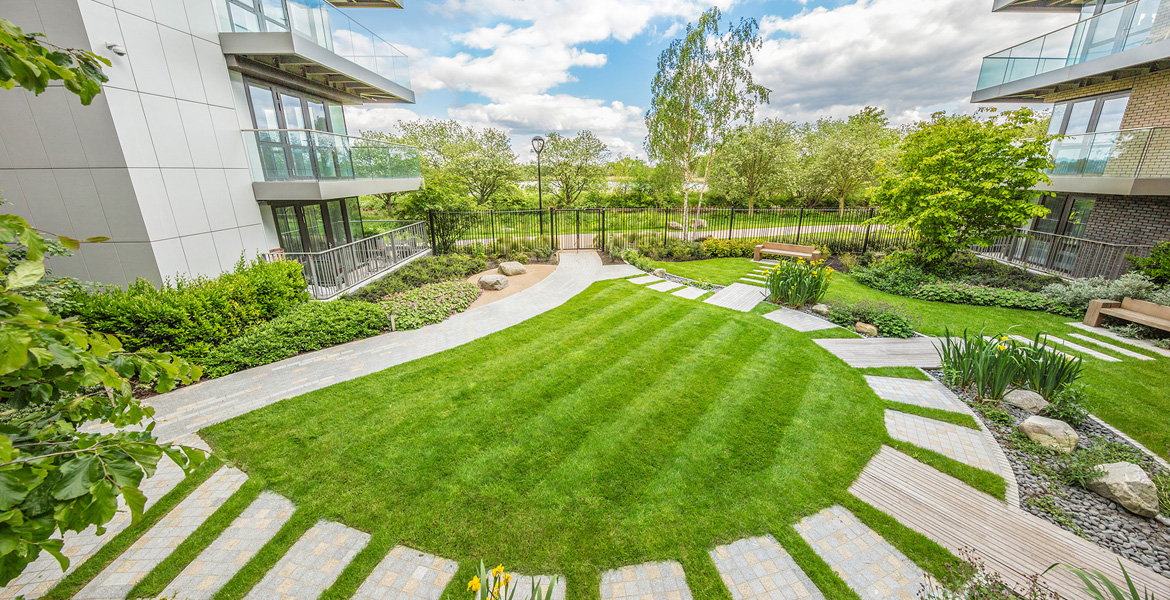 Block 3 Courtyard at Woodberry Down KSS3
Murdoch Wickham have also been involved in the development of Woodberry Wetlands nature and wildlife reserve for the London Wildlife Trust, in partnership with Berkeley Group. Opened to the public in 2014 by Sir David Attenborough, Woodberry Wetlands is a stunning oasis of wildlife and nature in the city, and is located immediately to the south of Woodberry Down around the East Reservoir.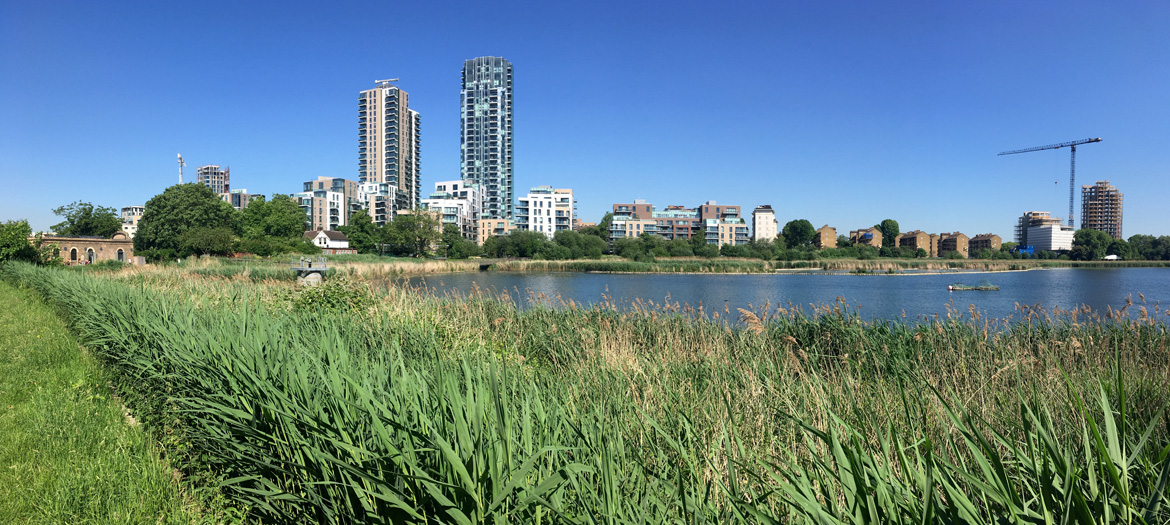 Woodberry Wetlands is home to many different species of wildlife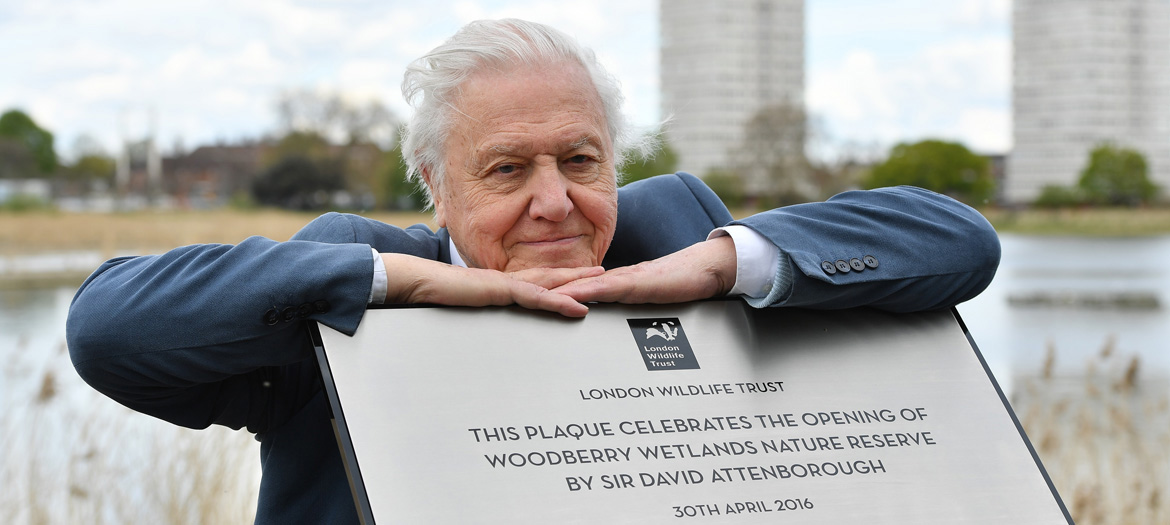 Sir David Attenborough opened Woodberry Wetlands in 2016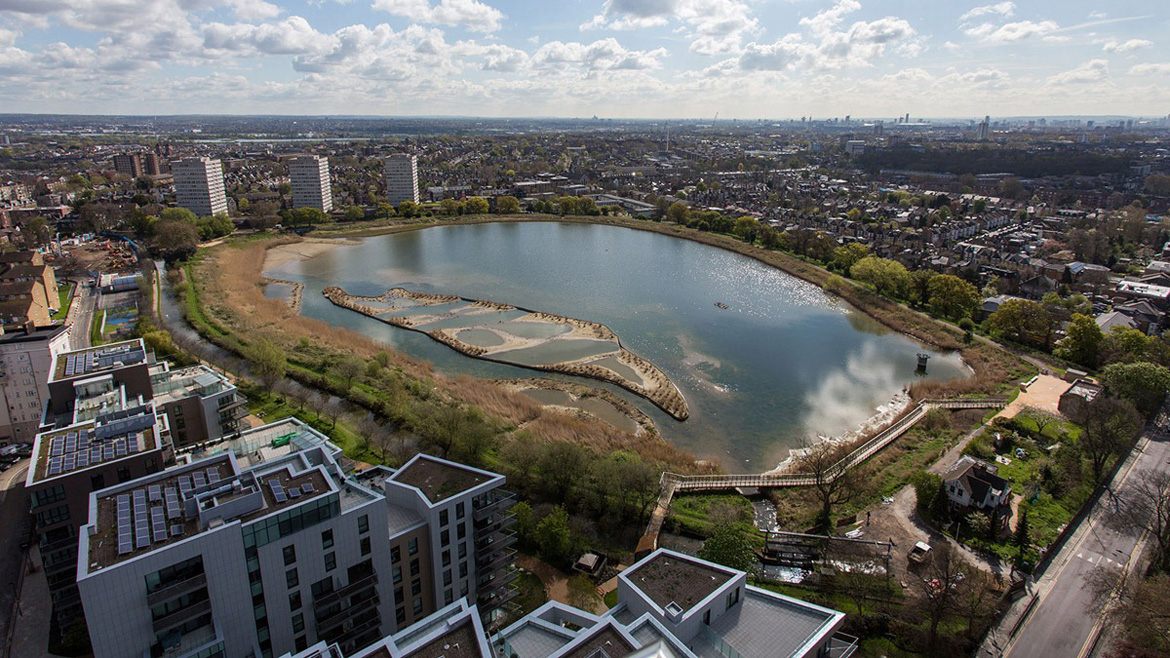 Overview of Woodberry Wetlands
The MW Vision
Part of the landscape vision for the project was to deliver green spaces with ecological significance in the City. The watercourse has been at the heart of this project, inspired by an abstract view of the life cycle of a river, green fingers reach through the development from the New River.

Murdoch Wickham's Concept Sketch for Woodberry Down KSS3
The New River walkway has successfully delivered new footpath and cycleway links within an attractive landscape setting, with swales designed to provide visual interest, ecological value as well as a functioning element of the overall drainage strategy.
Murdoch Wickham have designed a feature destination play area adjacent to the New River walkway and in the heart of the development. Inspired by its close proximity to the river, with the use of a timber play boat, timber boardwalks and nestled adjacent to a meandering swale.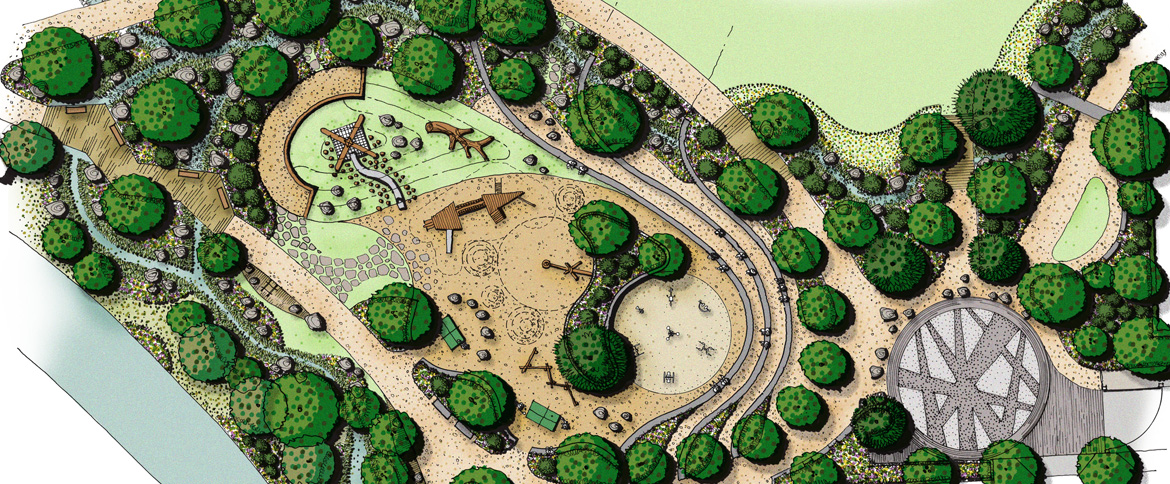 Murdoch Wickham's Spring Park Play Area Vignette Design
The MW Touch
The project has delivered a high quality landscape, with great attention to detail. Demonstrated with the mechanical venting to the underground car parks, which have been incorporated as a bespoke water feature and planting structure, providing attractive features within the landscape.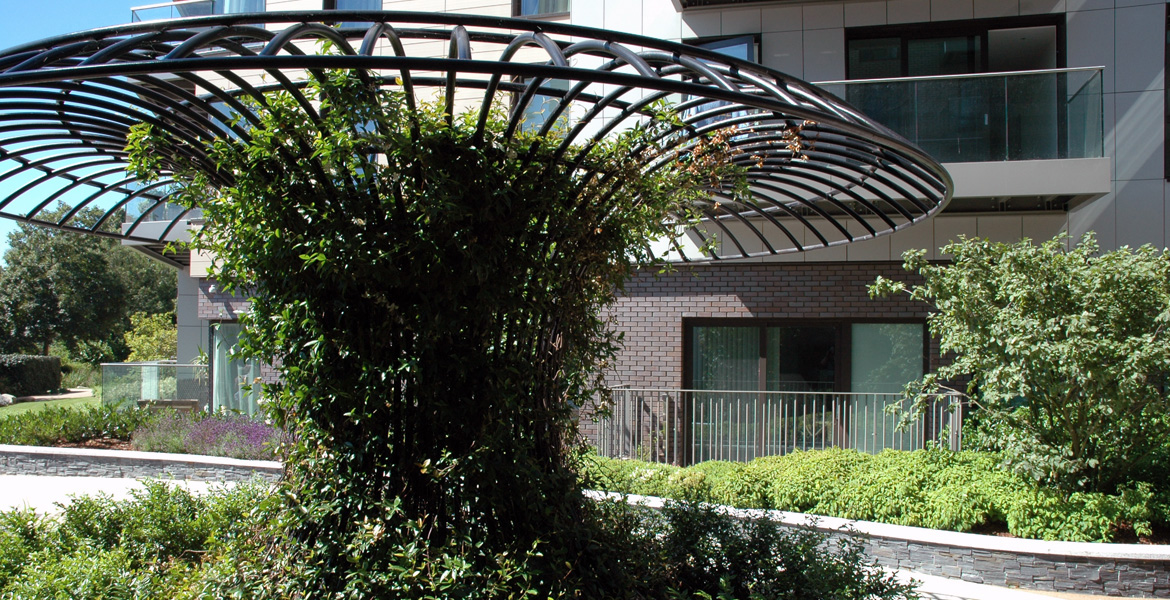 Murdoch Wickham's Planted Podium Vent Structure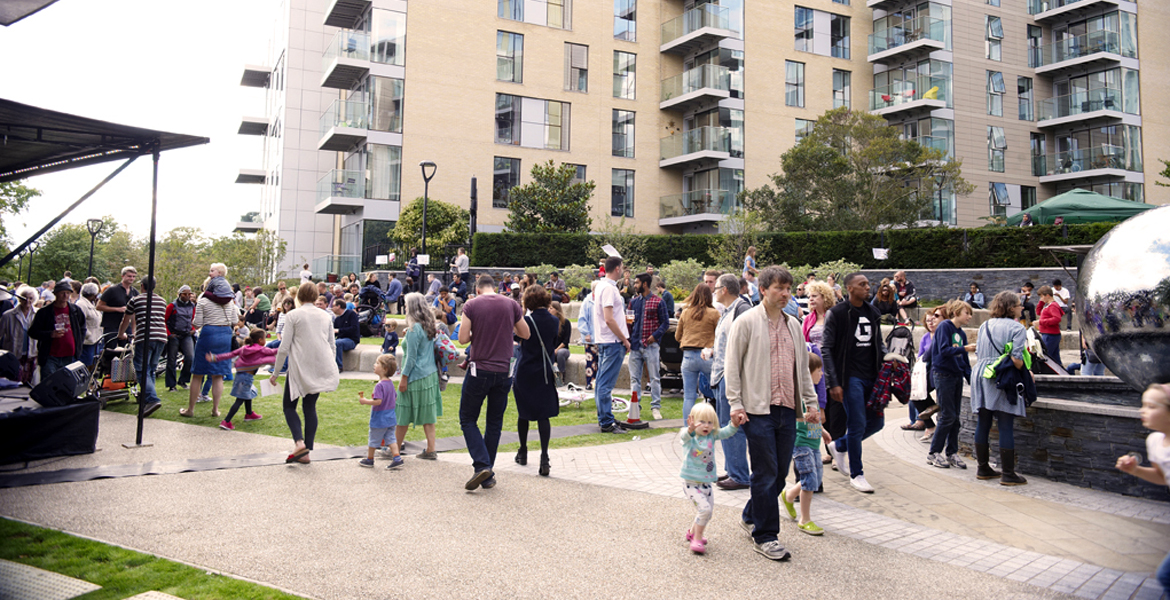 The annual Hidden River Festival at Woodberry Down
Project Details
Awards
BALI Awards Principal Winner 2017 for KSS3 Block 1, Hard Landscaping Construction Under £300K
BALI Awards Winner 2017 for KSS3 Block 1, Soft Landscaping Construction Under £300K
BALI Awards Principal Winner 2016 for KSS3, Soft Landscaping Construction Between £300K & £1.5 Million
BALI Awards Winner 2016 for KSS3, Hard Landscaping Construction Between £300K & £1.5 Million
BALI Awards Winner 2013 for KSS1, Hard Landscaping Construction Over £1.5 Million
BALI Awards Winner 2013 for KSS1, Soft Landscaping Construction Over £1.5 Million
The Sunday Times British Homes Awards 2017, Winner Outstanding Placemaking
RICS Awards Grand Final Project of the Year 2018
RICS Awards Grand Final 2018, Winner in Regeneration Category
RICS Awards London Project of the Year 2018
RICS Awards London 2018, Winner in Regeneration Category
Susdrain SuDS Awards 2018, Highly Commended in New Build Large Scale SuDS Category
The Planning Awards 2018, Winner for Community-Led Placemaking
The Planning Awards 2017, Winner Best Housing Scheme 500 Homes or More
The Planning Awards 2017, Highly Commended for Regeneration
London Evening Standard New Homes Awards 2018, Best Large Development
London Evening Standard New Homes Awards 2017, Highly Commended for Regeneration Project
What House Awards 2017, Gold for Best Partnership Scheme
What House Awards 2016, Gold for Best Regeneration Scheme
Sector
Urban Regeneration
Client
Berkeley Group
Status
2010 – Ongoing