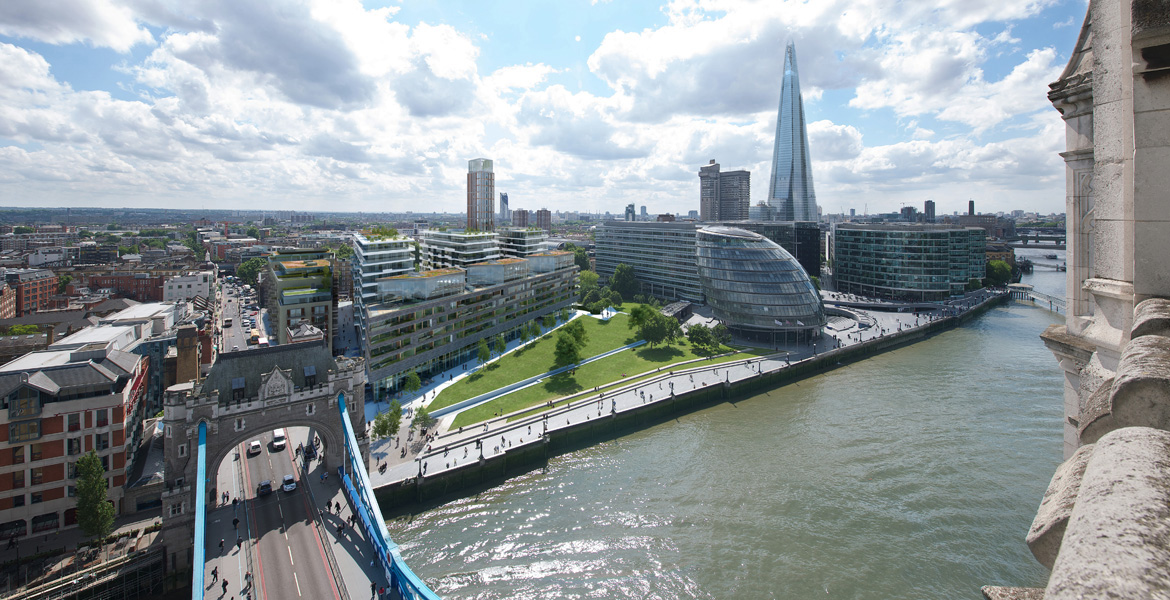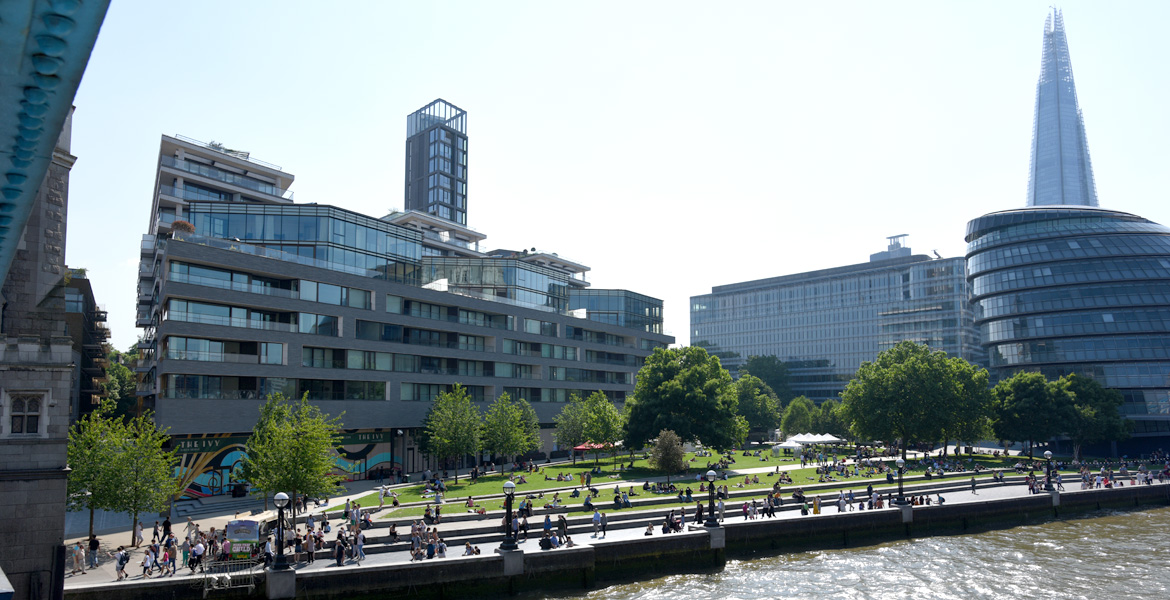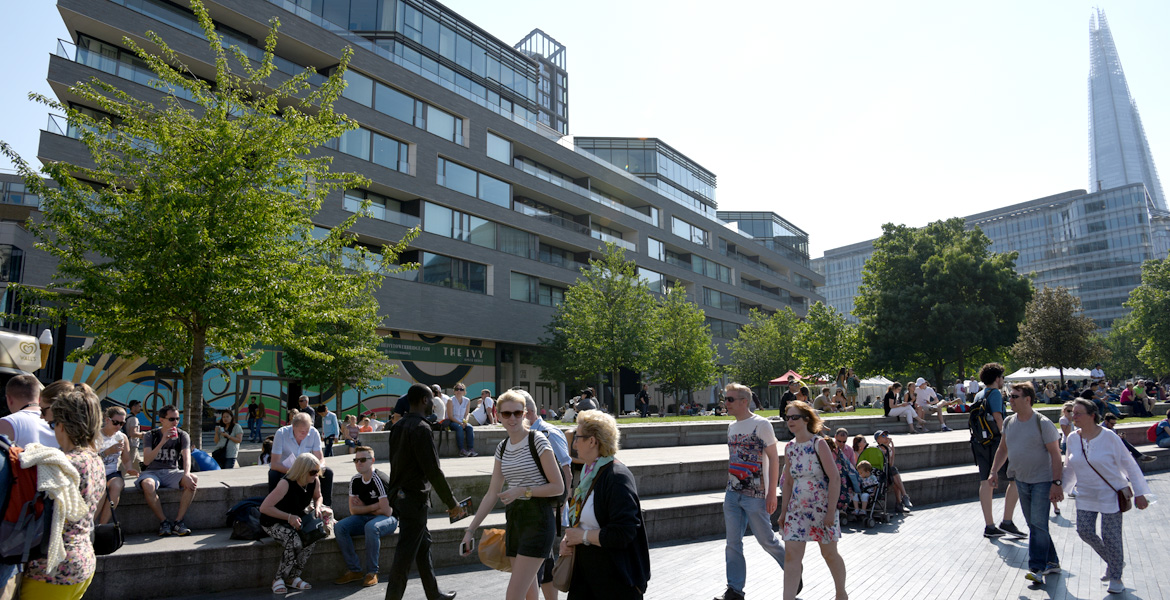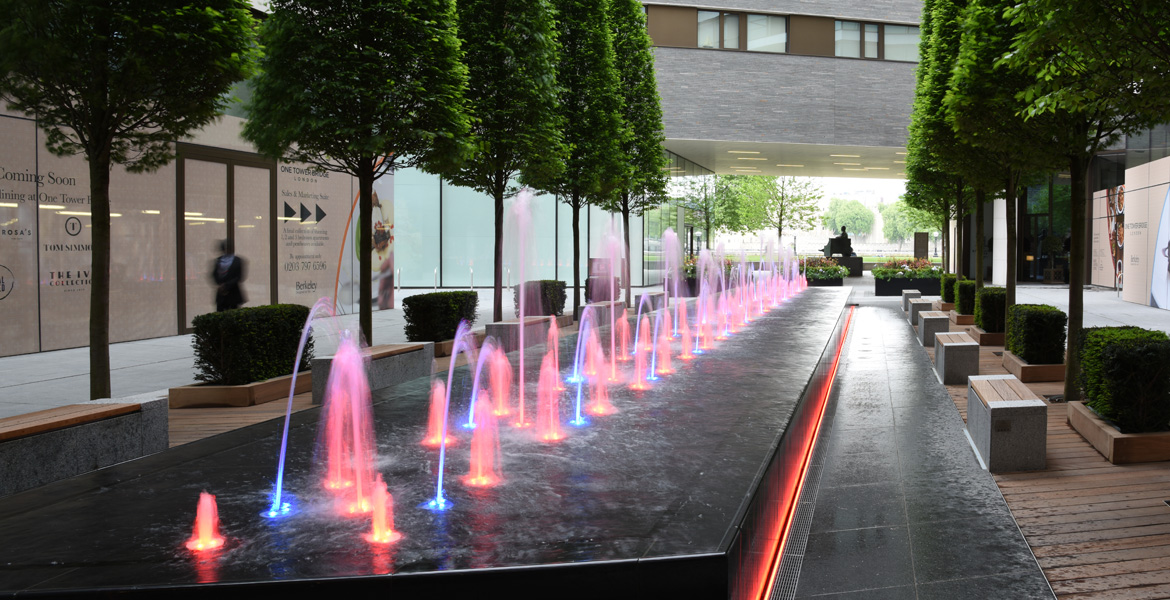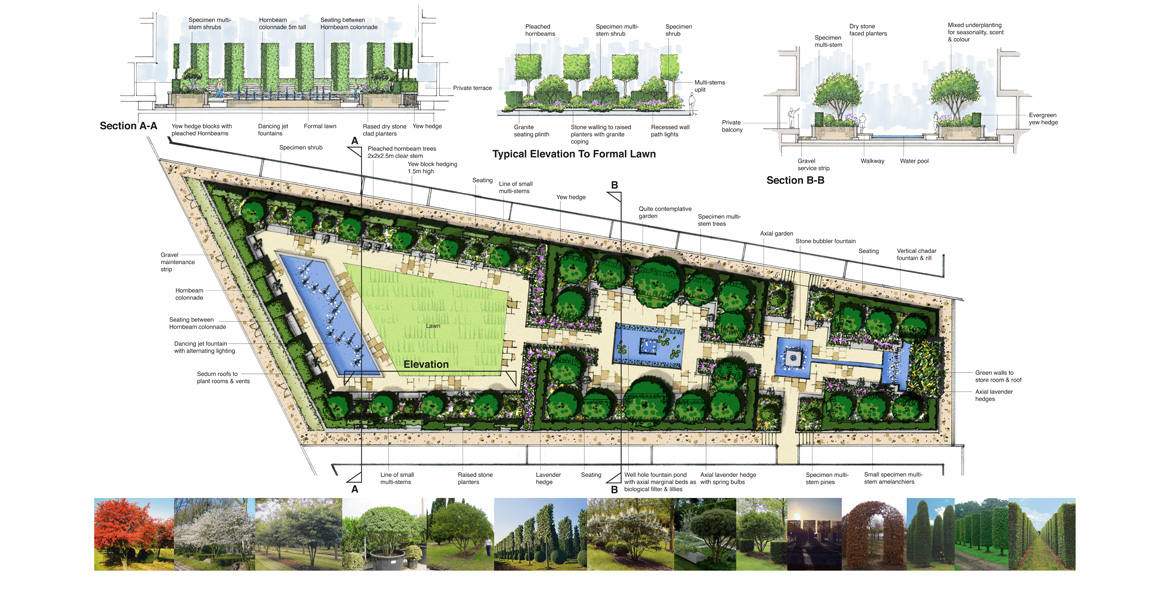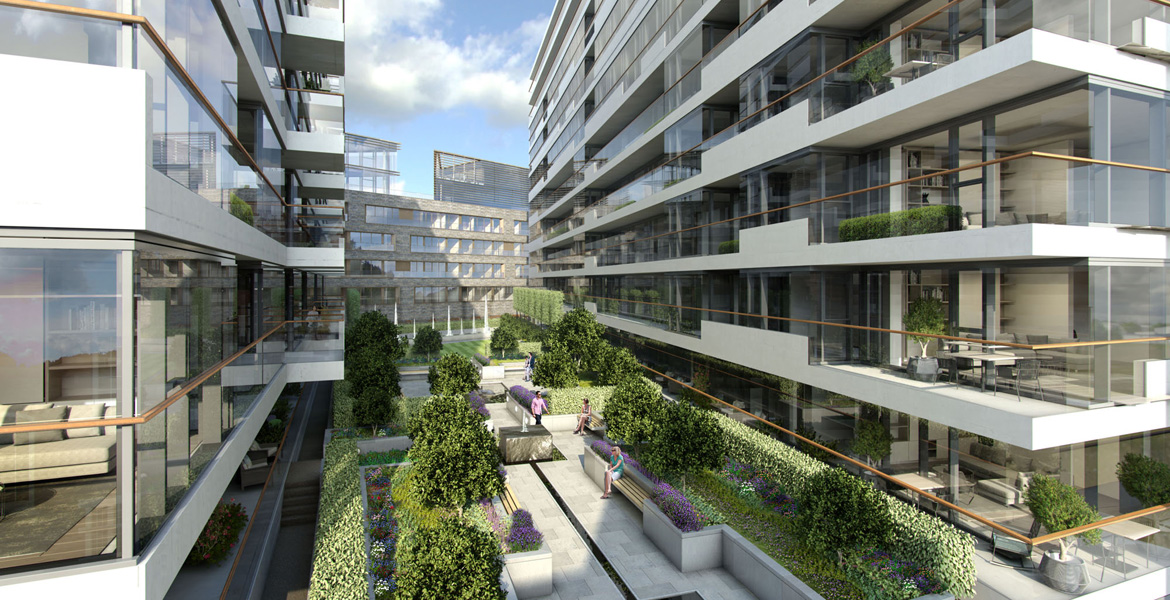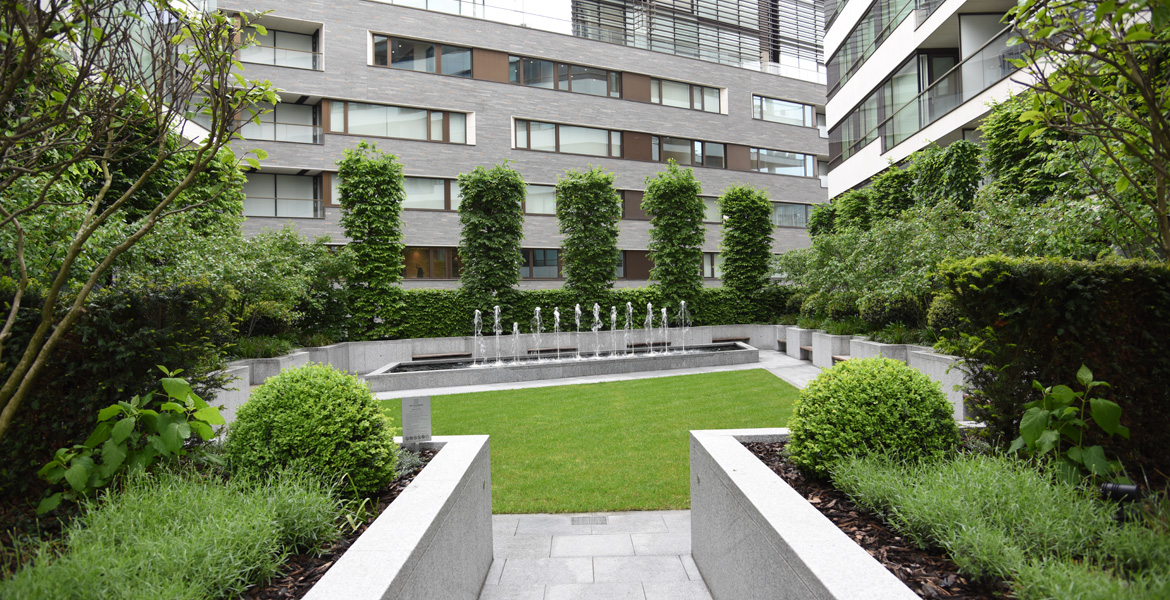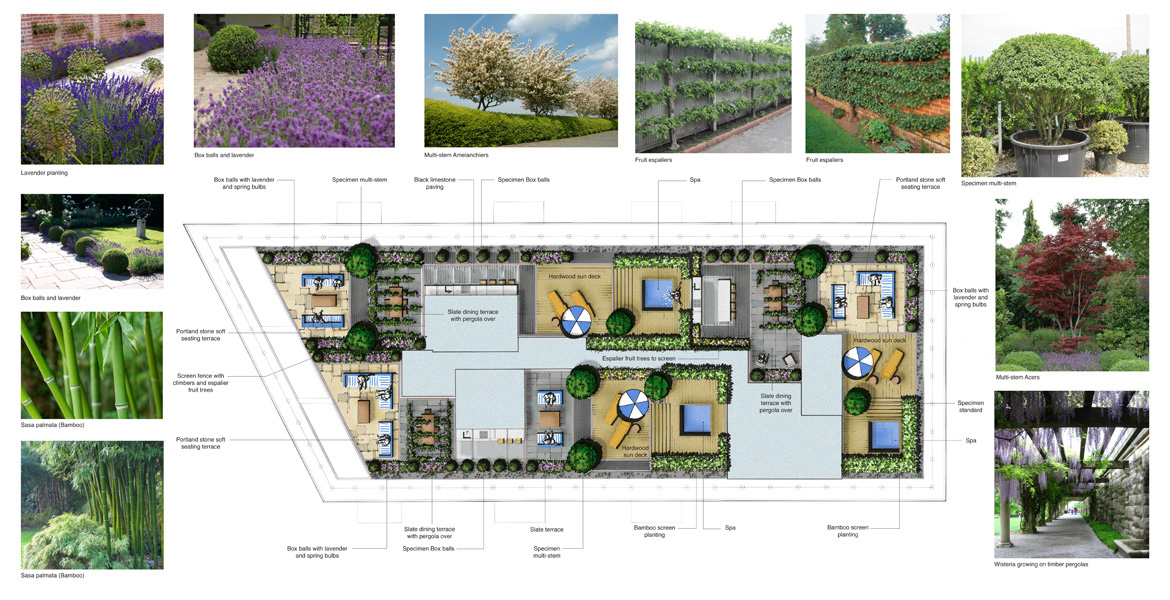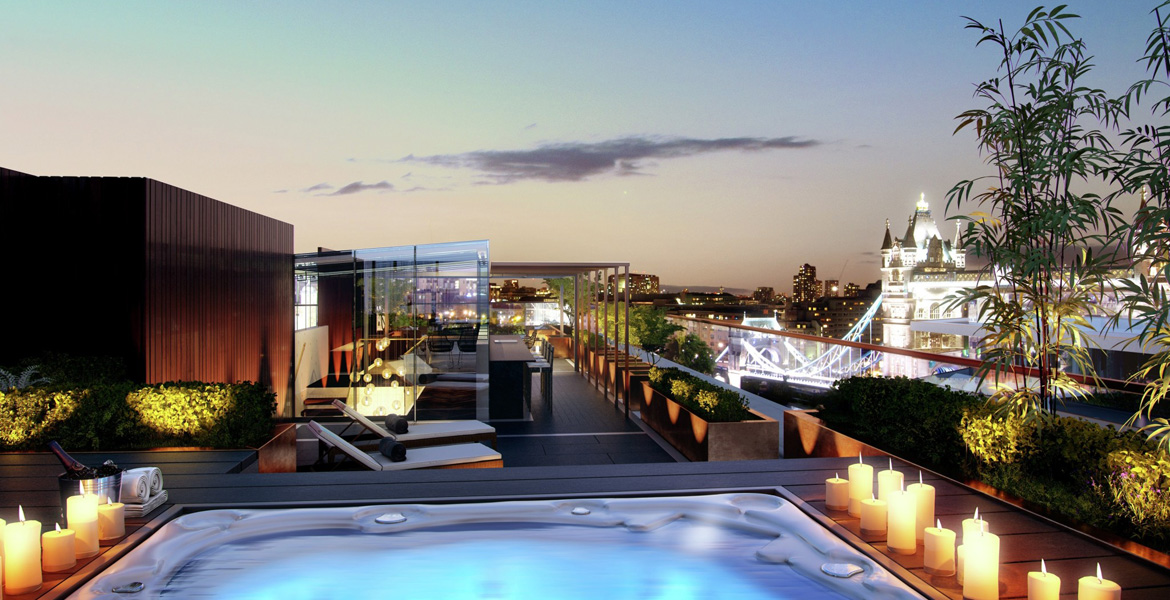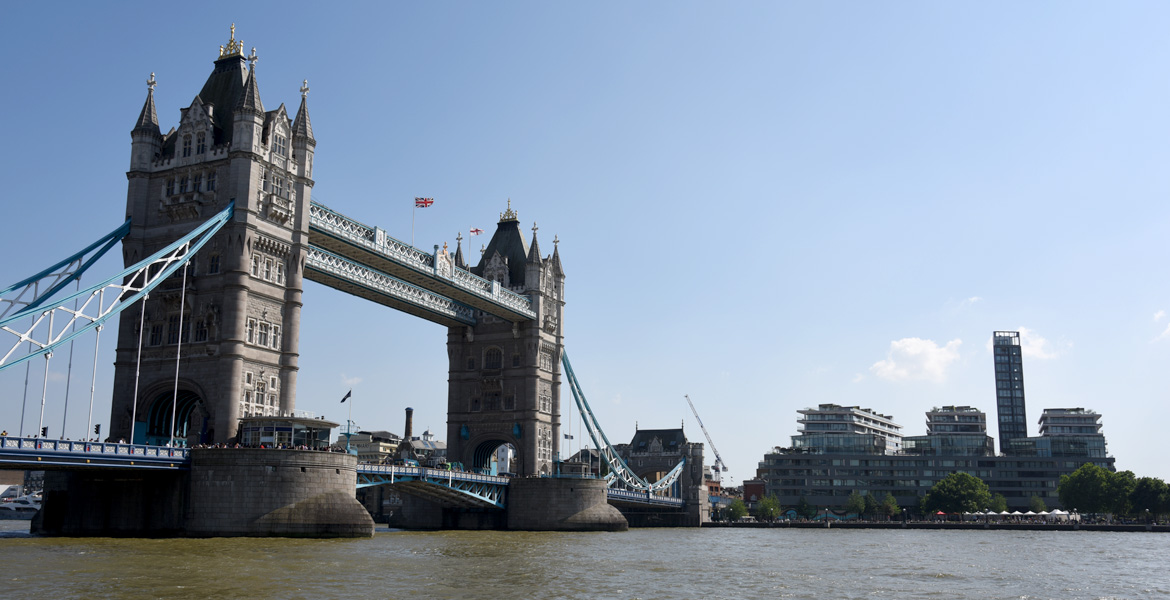 On the south bank of the River Thames directly next to Tower Bridge and the Tower of London.
This prestigious scheme from Berkeley Group comprises 396 residential units.
Featured Video
The MW Approach
At the heart of the capital, the scheme features an extensive high quality public realm providing a landscape which acts to soften the built form and provide a human scale environment for this extraordinary location.

One Tower Bridge public realm fronting onto Potters Fields Park and the River Thames
Members of the One Tower Bridge team including MW receiving the Grand Award at the 2017 BALI National Landscape Awards
Judges comments from the 2017 BALI National Landscape Awards:
The attention to detail demonstrated across this high-pressure site is extremely impressive. The contractor had to wrestle with the challenging logistics presented by the mixed-use development's extremely busy and high-profile location, adjacent to London's iconic Tower Bridge, as well as flooding issues throughout construction. The paving along the development's main thoroughfare involved complex patterns and despite being completed in sections the finish and symmetry is faultless and the precision breathtaking. The paved area around the large central "clock" water feature is equally perfect, and the workmanship across this extensive site, which includes an extension to Potters Field Park and associated works along adjacent roadways, is of the very highest quality. One Tower Bridge is a magnificent advertisement for British landscaping and is worthy recipient of the 2017 BALI Grand Award.
The MW Vision
Murdoch Wickham have designed the exclusive first floor podium courtyard garden, broken into three distinct spaces providing quiet meditative seating areas through to a large formal lawn for residents to relax.
The garden features many specimen plants and trees including hornbeam, magnolia and multi-stem pine which will provide interest throughout the year. Seating areas overlook the lawns and water features the full length of the gardens creates a tranquil atmosphere for the residents.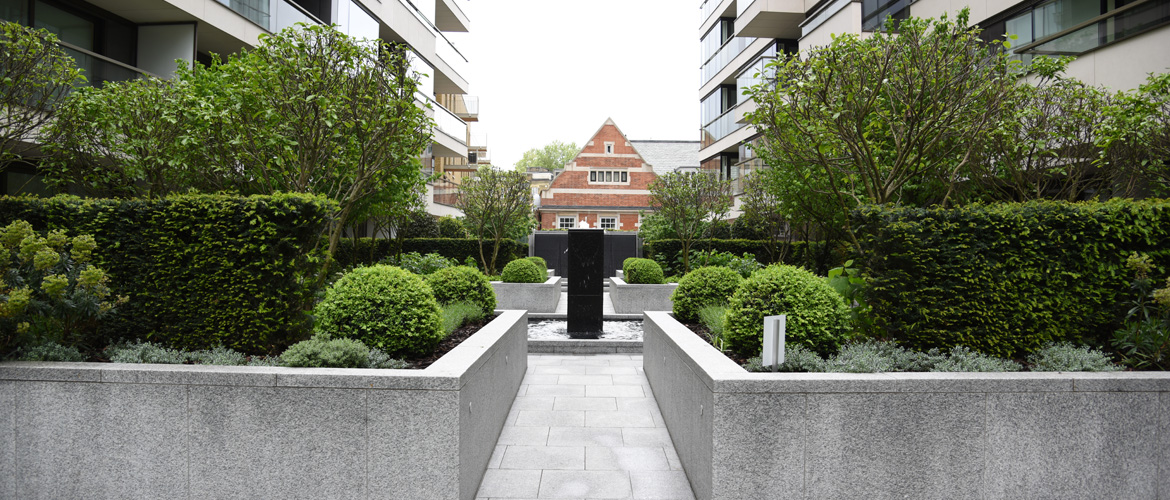 MW's first floor podium courtyard garden at One Tower Bridge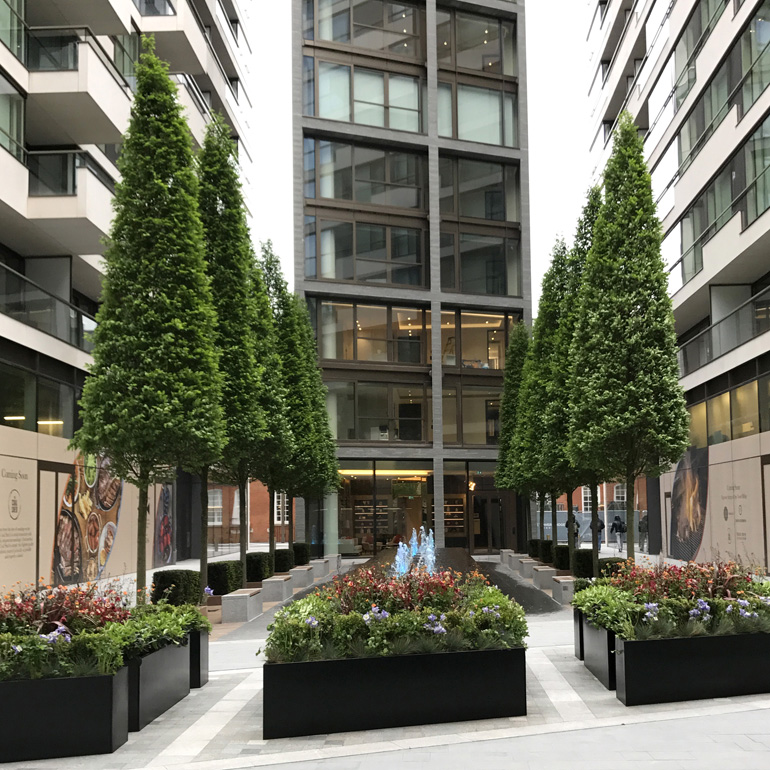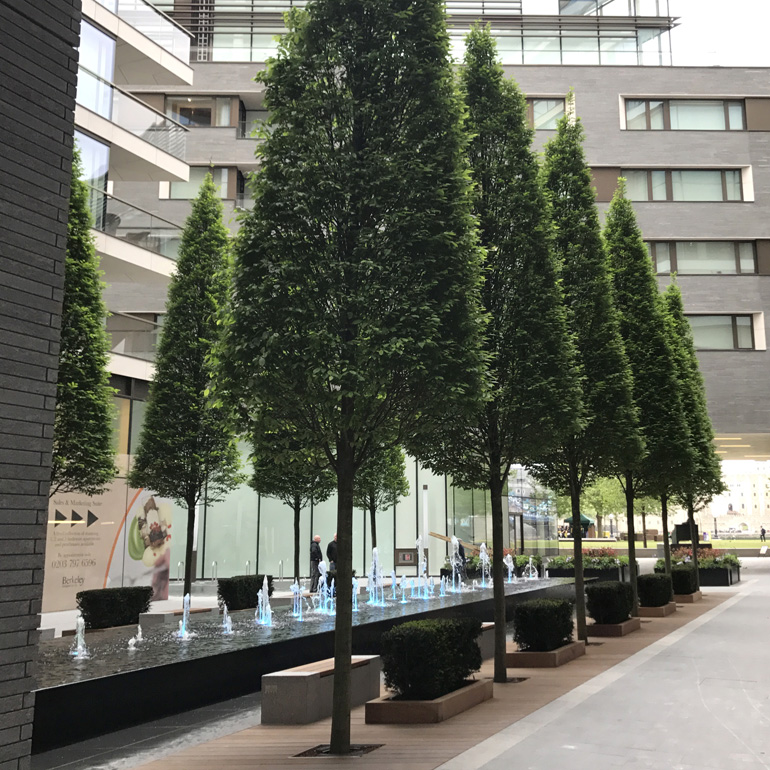 The high quality hard landscaping of the pedestrian streets at ground level is further animated with a feature sculptural interactive water clock at the heart of this cultural space.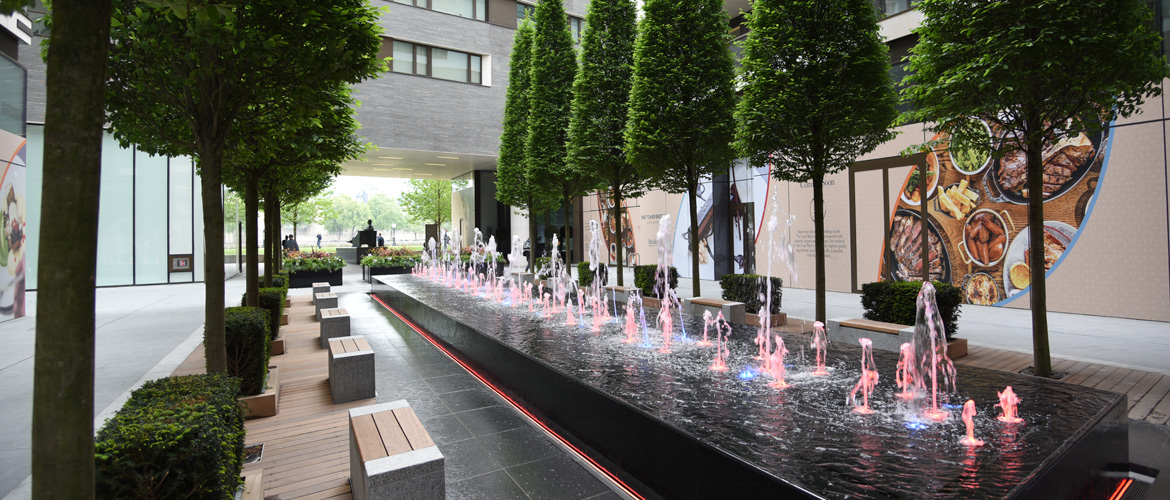 MW's sculptural interactive water clock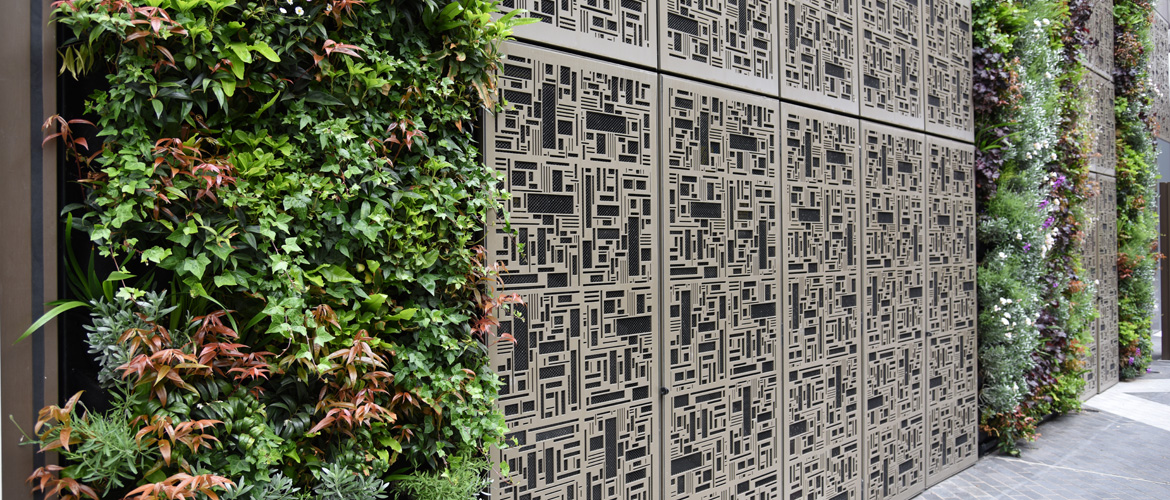 Living walls act to soften the built form
Project Details
Awards
BALI Awards Grand Award Winner 2017
BALI Awards Principal Winner 2017, Hard Landscaping Construction Over £1.5 Million
The Sunday Times British Homes Awards 2015, Winner Best Development for a Scheme of Over 100 Houses and or Apartments
What House Awards 2017, Gold for Best Mixed Use Development
What House Awards 2016, Bronze for Best Apartment Scheme
What House Awards 2016, Bronze for Best Luxury Development
Sector
Urban Regeneration
Client
Berkeley Group
Status
2011 – 2017