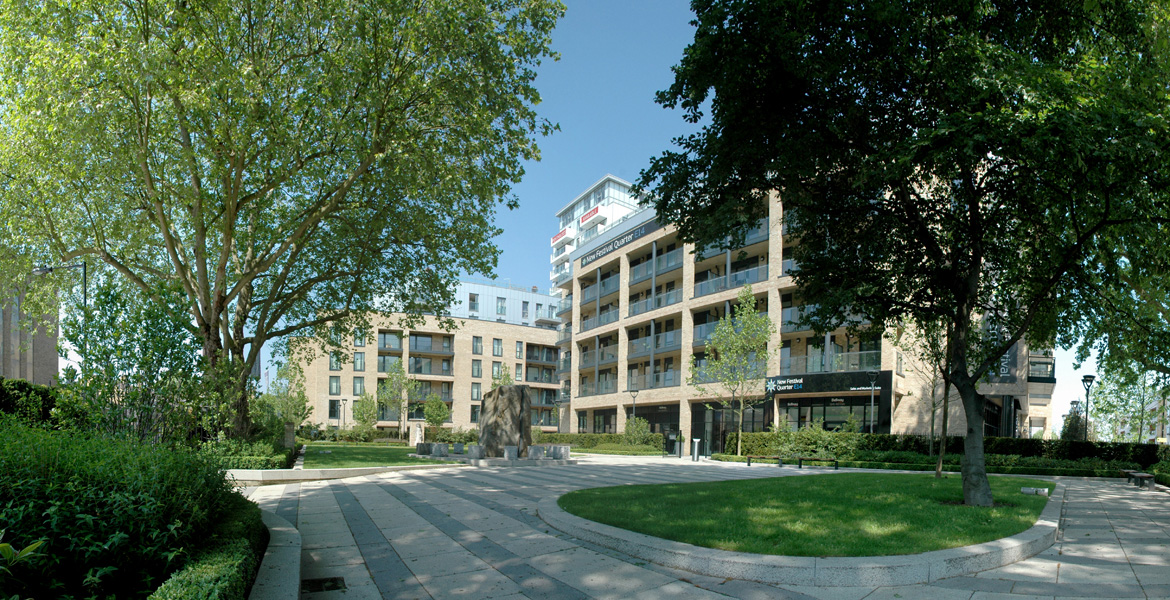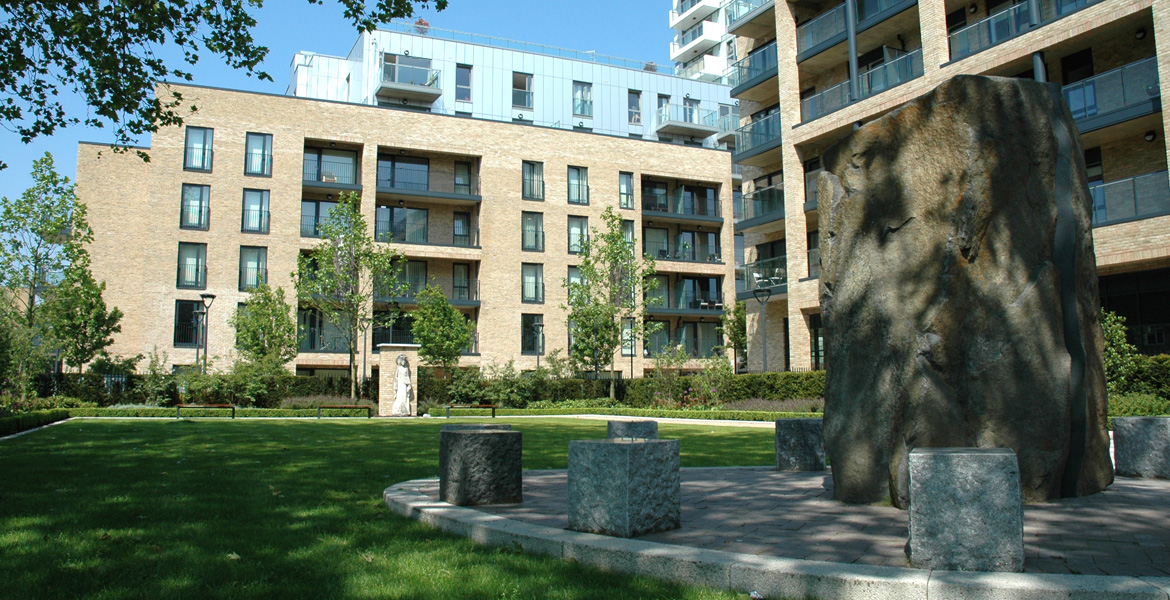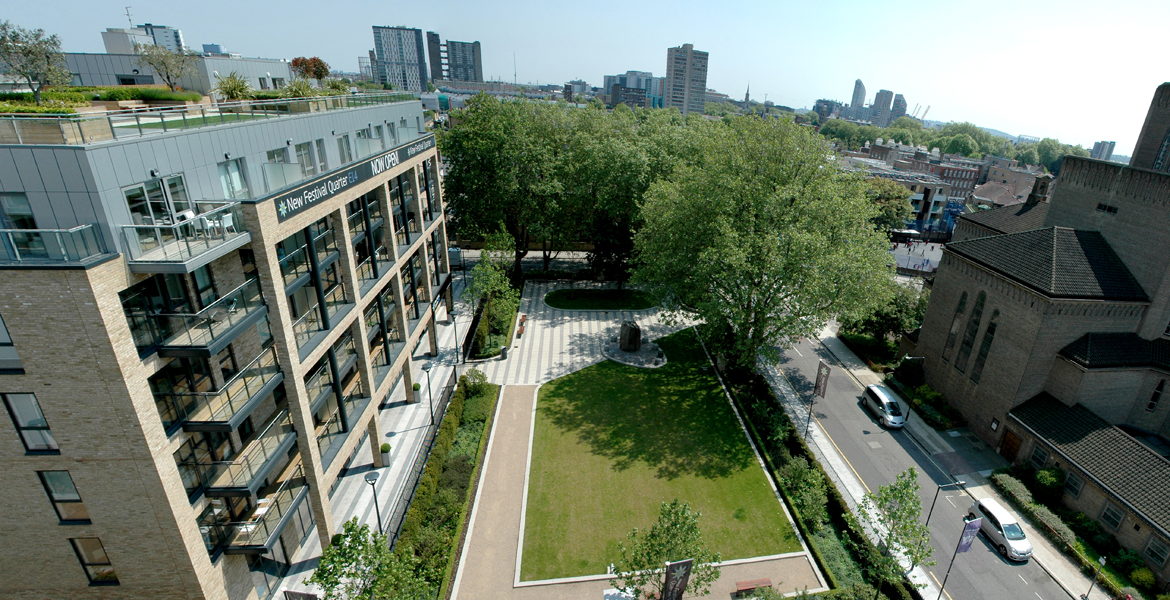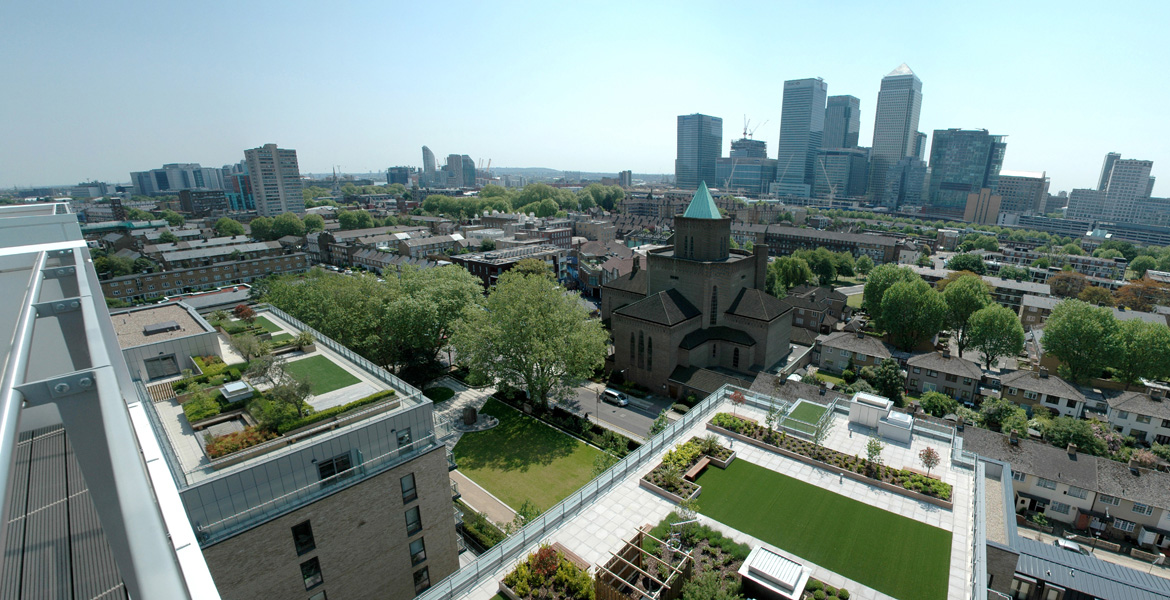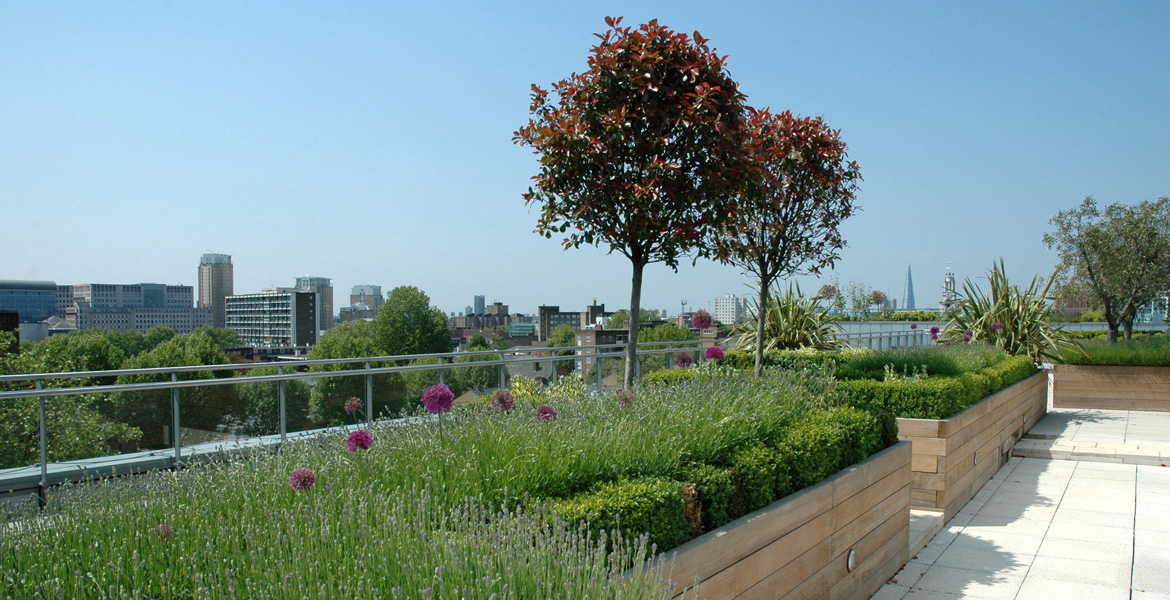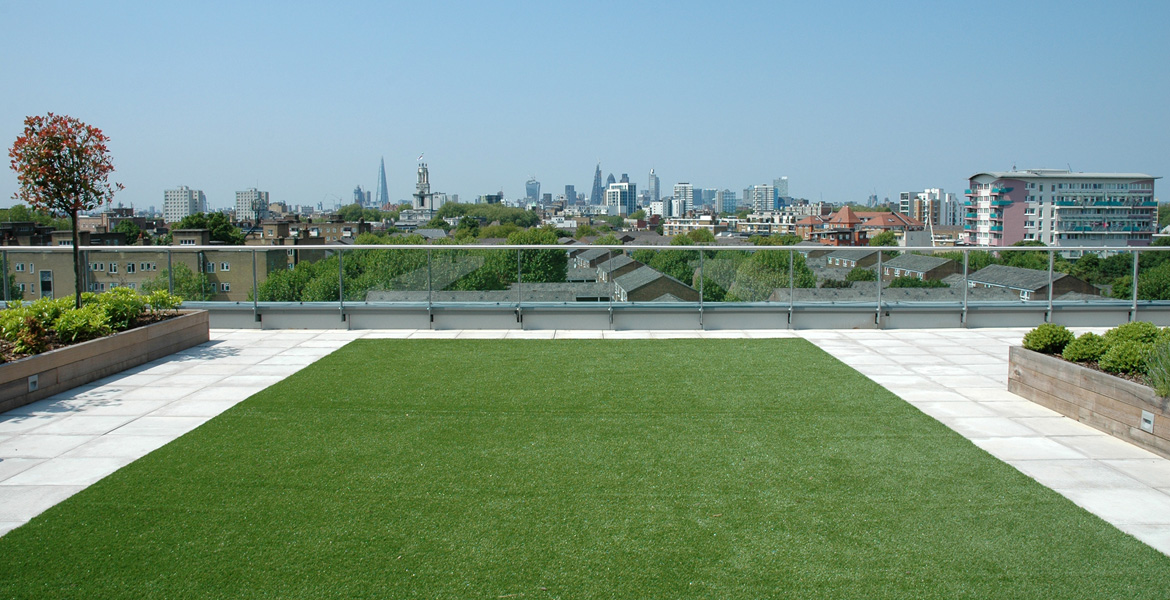 Inspired by the iconic Festival of Britain, New Festival Quarter looks to recapture the event's sense of optimism and renewal.
This landmark development from Bellway Homes, on the site of the former Blessed John Roche Catholic School delivers 491 residential dwellings, commercial units and a residents gymnasium. It features a high quality public realm and roof gardens with stunning views across Canary Wharf and the City of London.
The MW Approach
The Lansbury Estate in Poplar was conceived of and built for the 1951 Festival of Britain in an area of East London largely destroyed during the Second World War. The aim at New Festival Quarter was to design a contemporary development that retains something of the spirit of the original Lansbury Festival of Britain architecture.
Murdoch Wickham were engaged to produce landscape proposals for the public realm that looked to enhance the development and achieve a sense of belonging through placemaking and engagement with the local community.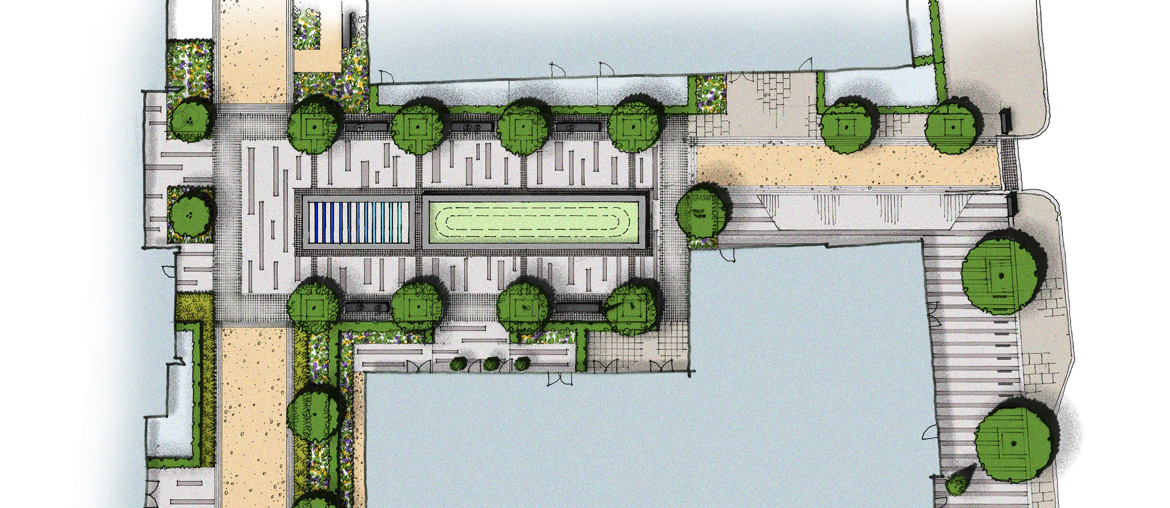 MW's Landscape Design for New Festival Quarter's central square
The MW Vision
As well as the public realm Murdoch Wickham have designed several beautiful private roof gardens for residents to use and take in the stunning views across the City of London.

MW's Landscape design for roof garden at New Festival Quarter
The MW Touch
One of the key spaces at New Festival Quarter is the Church Green, opposite St Mary & St Joseph Roman Catholic Church, a space designed for the church and community to use and enjoy. Murdoch Wickham directly engaged with the church to establish a finished design that fully meets their needs and requirements.
MW's Landscape Design for New Festival Quarter's central square
For the Church Green Murdoch Wickham collaborated with fine-art sculptor Nicolas Moreton to produce an exquisite piece of public-art at home in it's surroundings– a 2 metre high split boulder.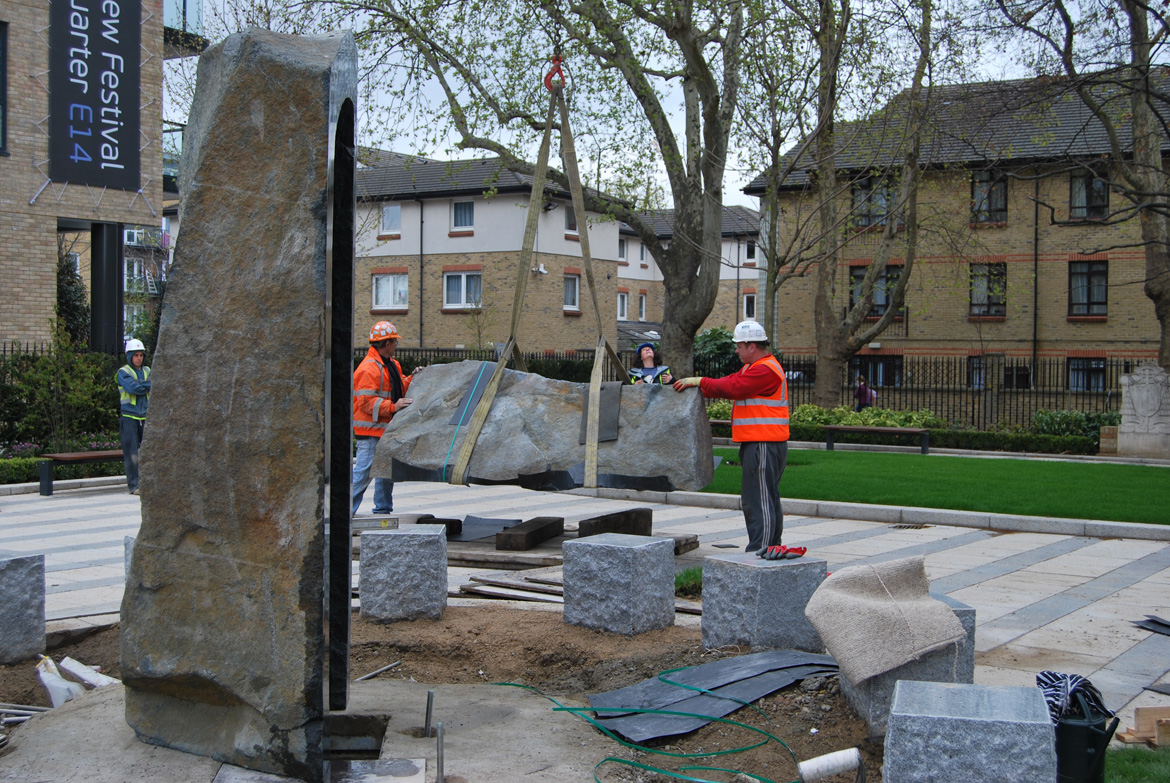 Installation of the public-art in the Church Green at New Festival Quarter
Installation of the public-art in the Church Green at New Festival Quarter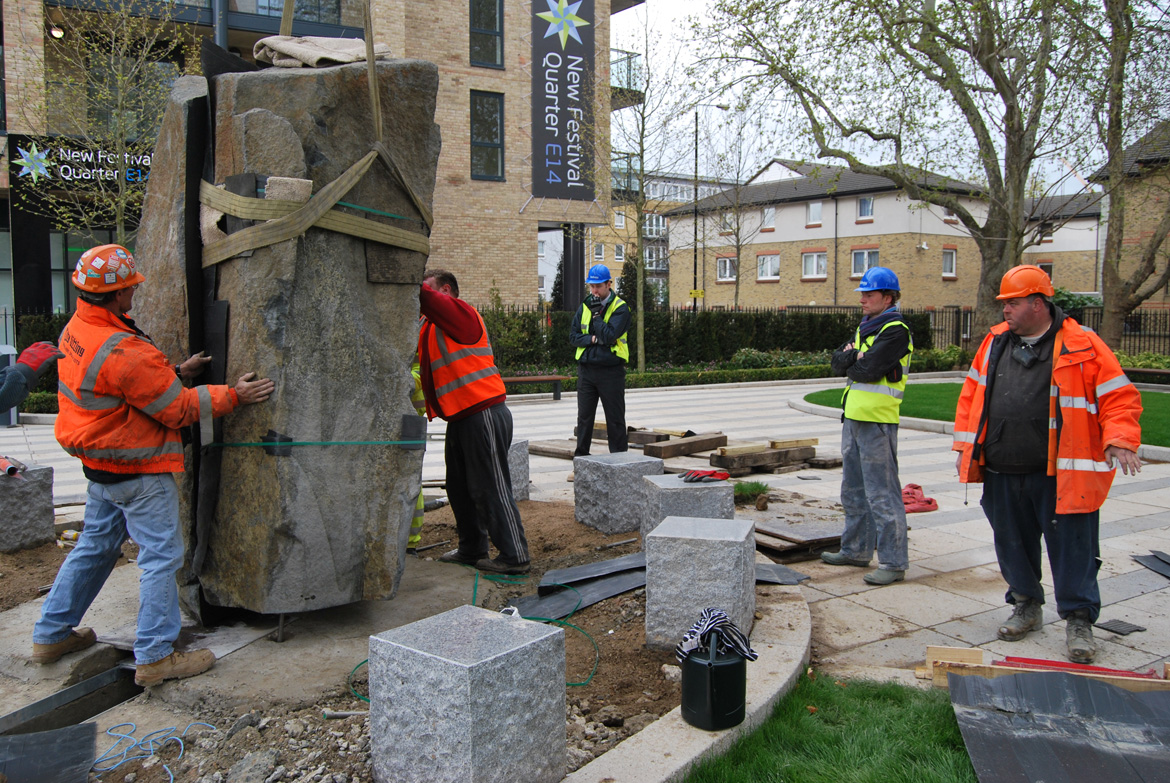 Installation of the public-art in the Church Green at New Festival Quarter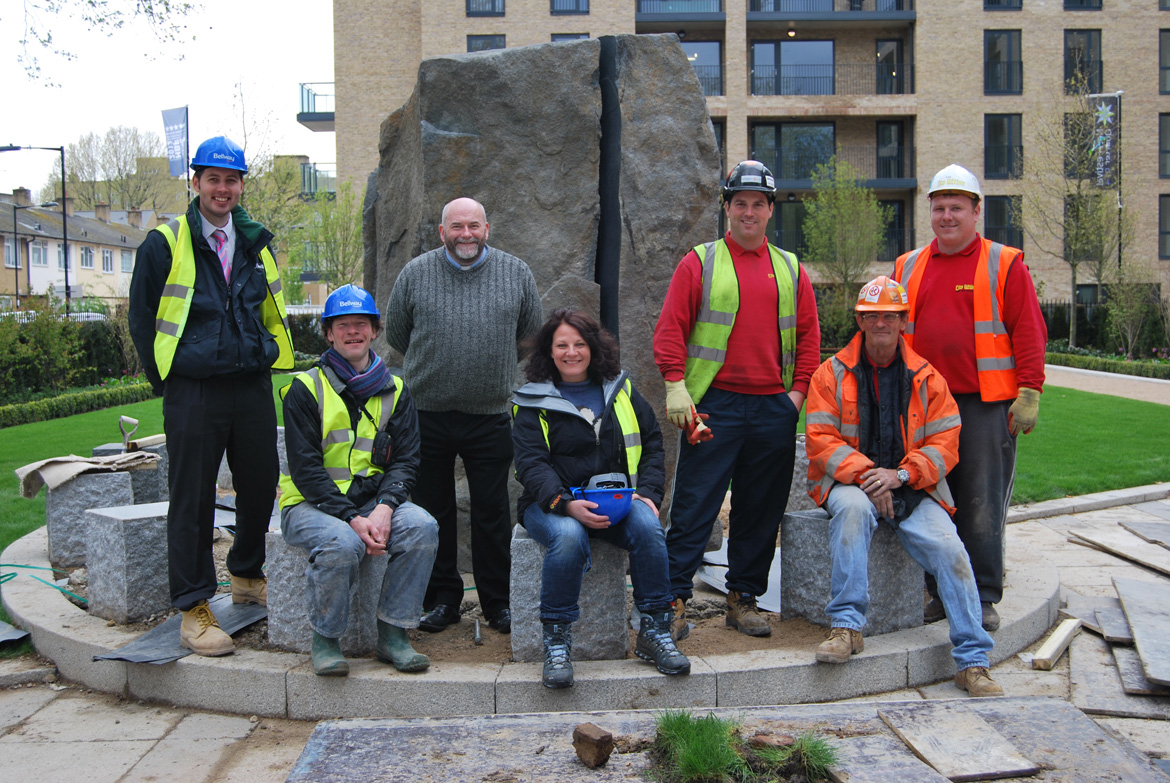 Installation of the public-art in the Church Green at New Festival Quarter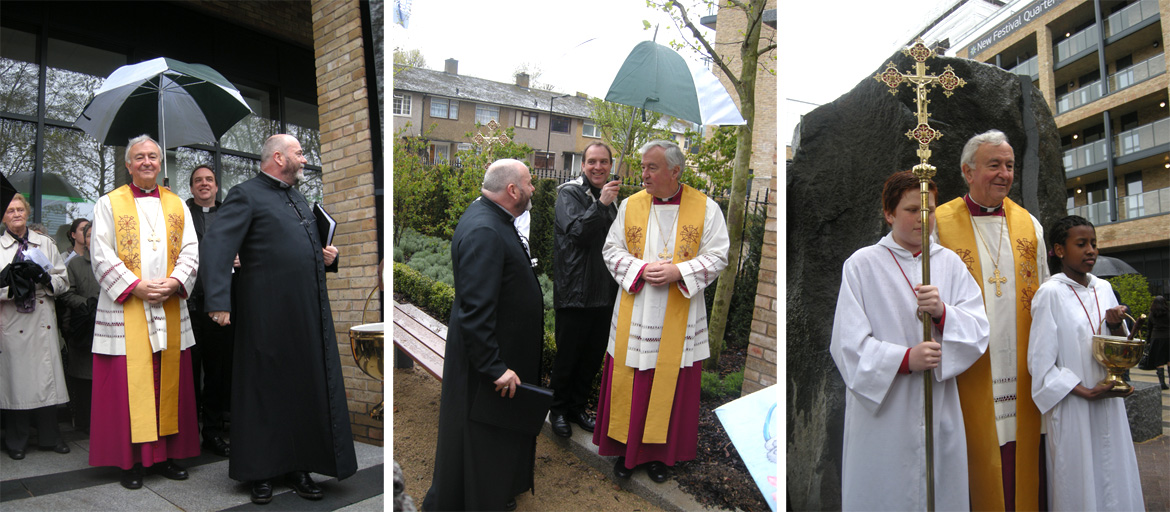 The Archbishop of Westminster at the opening of the Church Green at New Festival Quarter
Project Details
Sector
Urban Regeneration
Client
Bellway Homes
Status
2010 – 2015