The Tithe Barn
Murdoch Wickham are based at The Tithe Barn in East Malling, adjacent to Bradbourne House and part of the wider Bradbourne Estate– 20 acres of beautiful inspiring parkland containing may ancient trees.
The stunning Queen Anne Grade I listed Bradbourne House was originally built in Tudor times. The house as it is today was built between 1712 and 1715 by Sir Thomas Twisden and encloses the original Tudor building built in the 1600s.
The Tithe Barn itself, dating from 1706, forms part of the associated estate buildings along with the adjoining stables both of which being Grade II listed. The Stable block was renovated and converted to offices in the 1960s and The Tithe Barn transformed to the fantastic studio space we see today in 2000.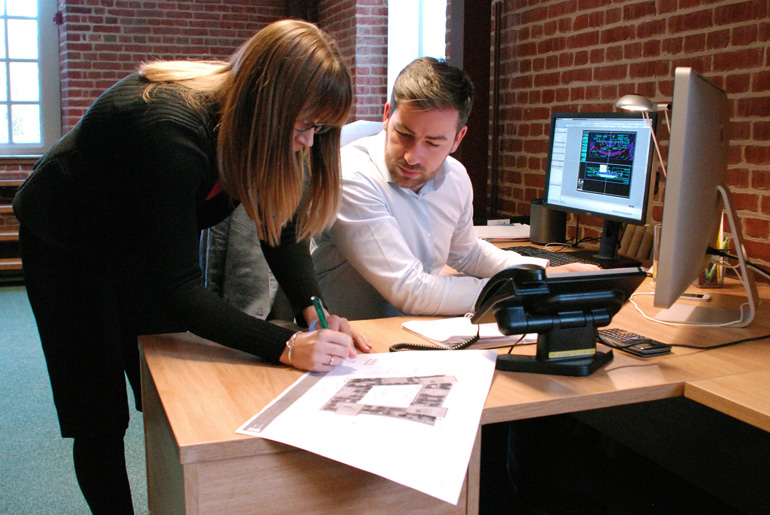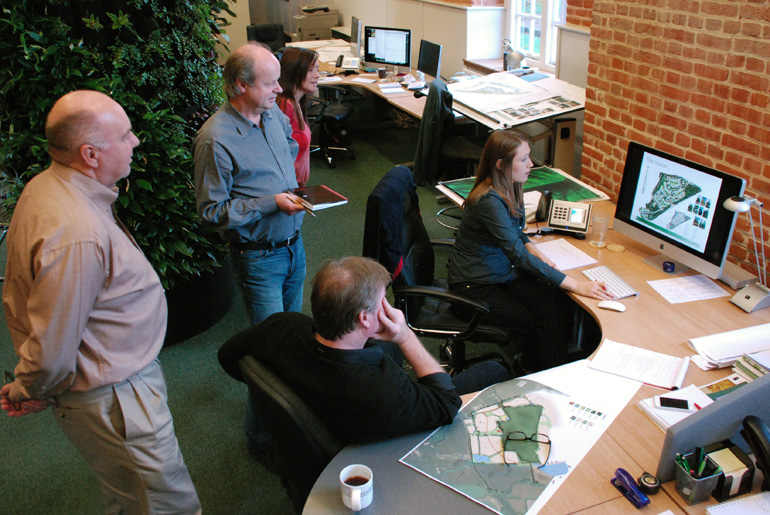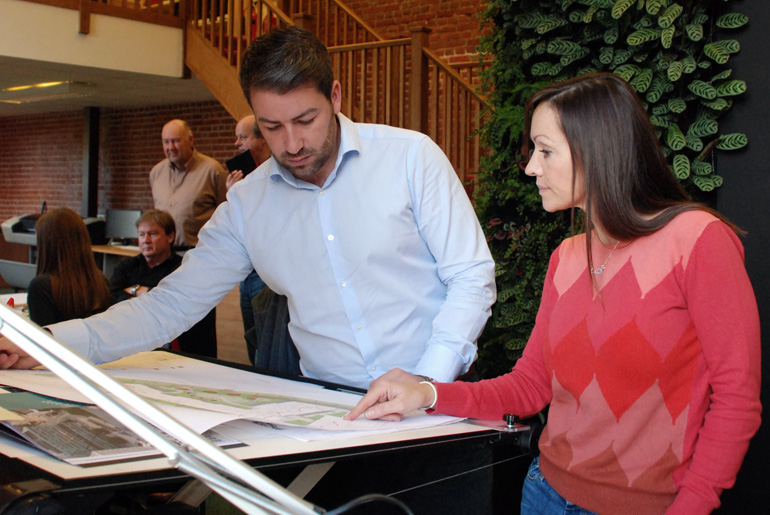 The house remained in the ownership of the Twisden family for around 400 years before being purchased in 1938 by what is now The East Malling Trust, part of East Malling Research, the whole estate is now some 600 acres.
East Malling Research was originally founded by local fruit growers in 1913, with the aim to address common problems being experienced across the fruit growing sector.
For over 100 years the East Malling scientists have been responsible for some of the most important developments in fruit growing and their work has underpinned the development of the modern fruit industry both nationally and internationally.
The park and grounds of Bradbourne House are part of a conservation area and the Trust manages the day-to-day care and landscaping of the area. Since 2007 more than 1,700 new native trees have been planted as part of on-going improvements to the park.
A tranquil stream supplies small lakes as it meanders through the estate, such a rich environment naturally attracts a variety of wildlife. Also within the grounds is the Hatton Fruit Garden, formerly the walled kitchen garden, which takes its name from Sir Ronald Hatton– one of the most distinguished horticulturists in the world.