 Here at MW we love working alongside artists and sculptors to add extra depth to our landscape designs. This is a concept sketch by
Andrew Rowe
of a feature gate for a kitchen garden on a private residential scheme we are currently working on. We look forward to seeing the design come to life.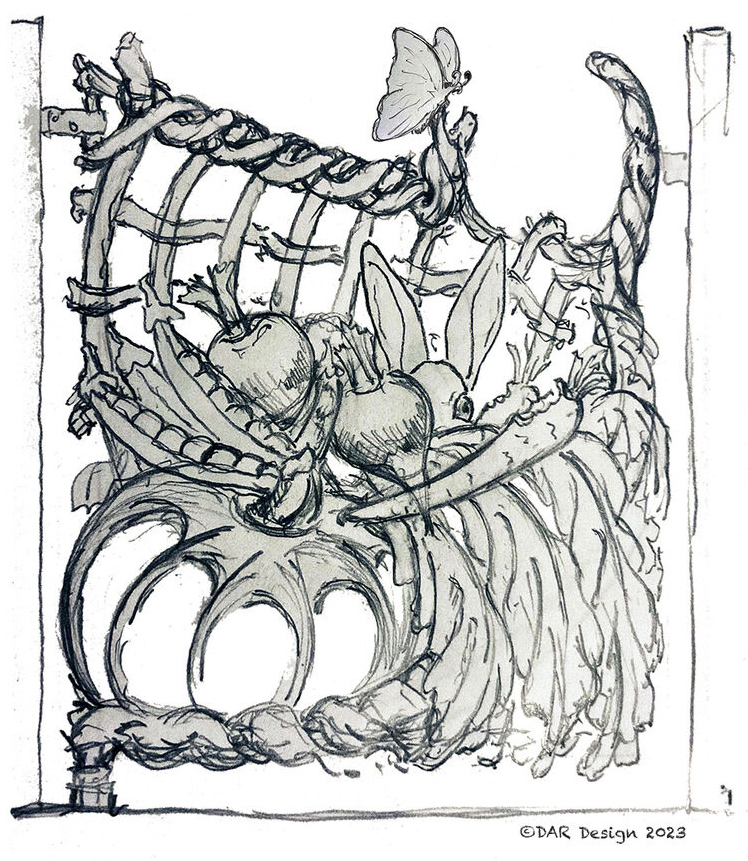 Murdoch Wickham strives to create successful spaces for communities to use and enjoy.
Our vast range of experience and passion for design excellence allows us to enhance the environment, both sustainably and for the community.
Murdoch Wickham, The Tithe Barn, Bradbourne House, East Malling, Kent, ME19 6DZ
© 2023 Murdoch Wickham